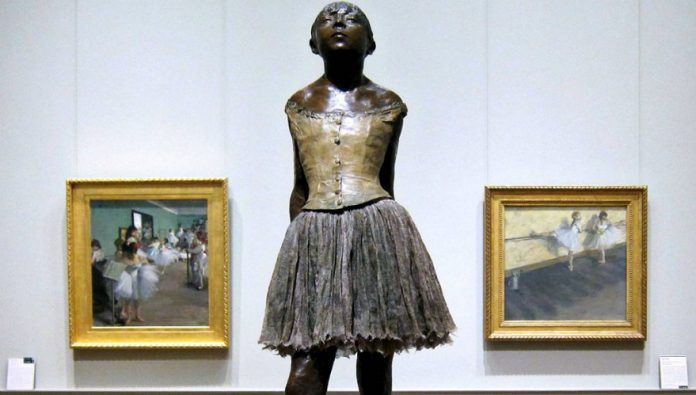 A new exhibition at Musée d'Orsay in Paris presents around 50 works as an overview of this unrevealed to general public and very particular aspect of sculpture: multi-coloured sculptures. The exhibition entitled "In colour: Polychrome sculpture in France 1850 – 1910" is on view until September 9, 2018, and it highlights the work of some pioneering sculptors who dared to apply colour to marble.
Until the beginning of the 19th century the only colours used were the white and the patina of bronzes. At first, there was strong controversy generated by artists and archeologists, when artists like Charles Cordier began to specialize in this technique. Colour was gradually established due to its decorative character and the movements of Symbolism and Art Nouveau of the 1880s. Colour was the favourite element of Jean-Léon Gérôme, Louis-Ernest Barrias, Jean Carriès, Paul Gauguin e.t.c.
The exhibition also displays some of the less known statuary works of the 17th century made by flawless white marble while explaining how the Academy of Arts had forbidden the use of colour in sculptures. The diversity of materials used testifies to the often sophisticated research carried out to produce amazing aesthetic results.  Painted waxes and marbles, assembled coloured marbles, gold and silver bronzes, became a new trend in French sculpture, illustrating the artists' experimentation.
Source: www.ert.gr