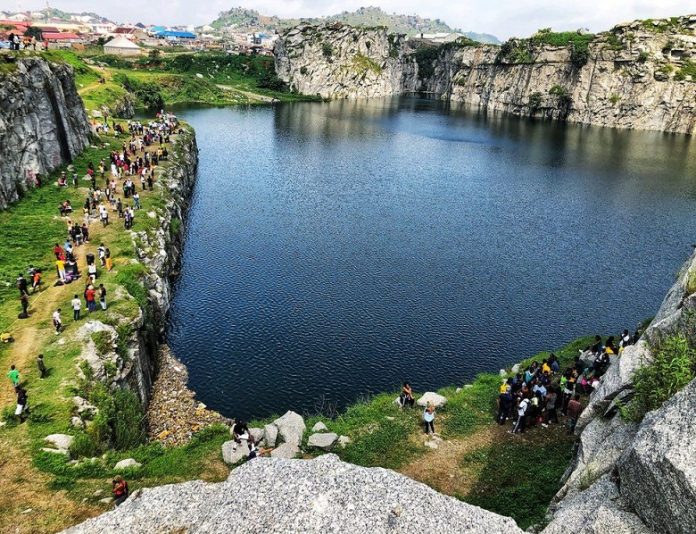 An inactive quarry in Nigeria has become a local tourism destination that has featured a DJ stand, food vendors and a classical band of musicians.
The site is known as Mpape Crushed Rock and is in the neighbourhood of Mpape, which means "rock" in the local Gwari language.
It was first used to supply stone to transform the nearby city of Abuja into the nation's capital, compared to when it was a small village in the 1980s.
The site has attracted the interest of local sightseers who discovered it on social media, with many visiting a path that reaches the water's edge.
Like most abandoned quarries, what seems like a pretty lagoon is full of dangerous, abandoned machinery.
The area's local emergency agency has also warned amateurs against hiking at Mpape Crushed Rock.
Obafemi Awolowo University geophysicist Abraham Adepelumi told the BBC the lake was formed after an aquifer was fractured.
"Once the rock got fractured, the water within the rock was under pressure," he said.
"It is a natural phenomenon, Mpape is a fracture-prone area of Abuja and has experienced tremors as recent as 2018.
Source: www.quarrymagazine.com