Λondon-based studio, Αcme, has completed a new urban space in the al mouj quarter of Οman's port capital, Μuscat. situated at the edge of the marina, Marsa Plaza opens out to the water and provides a shaded place for water features and people-watching, seating terraces, and an amphitheater for performances.
Τhe al mouj quarter marks a new development for muscat as the city continues to expand west along the coastline. Μarsa Plaza has been conceived as the heart of the marina district, linking the main boulevard to the seafront promenade. Ιt aims to be not just an amenity for the local community, but also a destination for the wider public of Μuscat.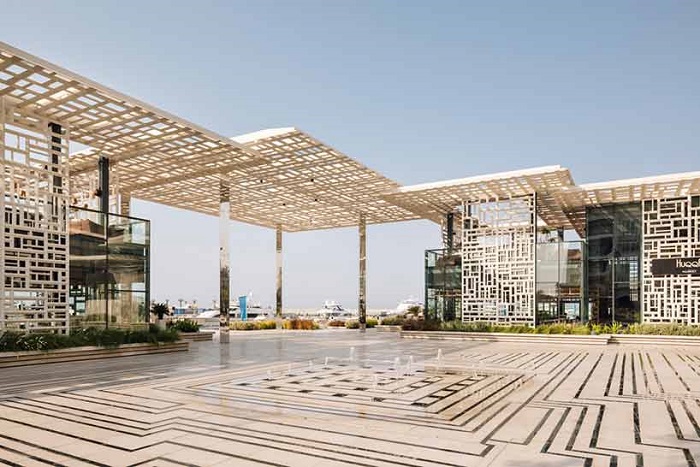 Protected from the intense sunlight by trees and overlapping canopies, the shaded environment of the plaza invites people of all ages for use during the heat of the day and in the evening. The screen patterns are designed to maximize shading depending on screen angle and exposure, with variations in the grid to balance light and shade for each position. The levels of the square are stepped and ramped to bring the local city closer to the water's edge and to form a natural amphitheater around the central water feature. The geometry of the paving, canopies and Mashrabiya wall plays with the tectonics and graphics of traditional Omani architecture.
The ground plane of the square, the walls of the buildings and the shading canopies are all designed as one to create a unified visual identity and to blur the boundaries between the separate elements. The materiality and patterns have been developed from the local context, using local omani stone and patterns developed from traditional geometries and vernacular types. The project is constructed from solid local stone, desert rose marble quarried in Oman, with the steps and joints outlined in black granite to create the floor pattern. Locally-produced lightweight aluminum canopies and screens cover the outside seating areas.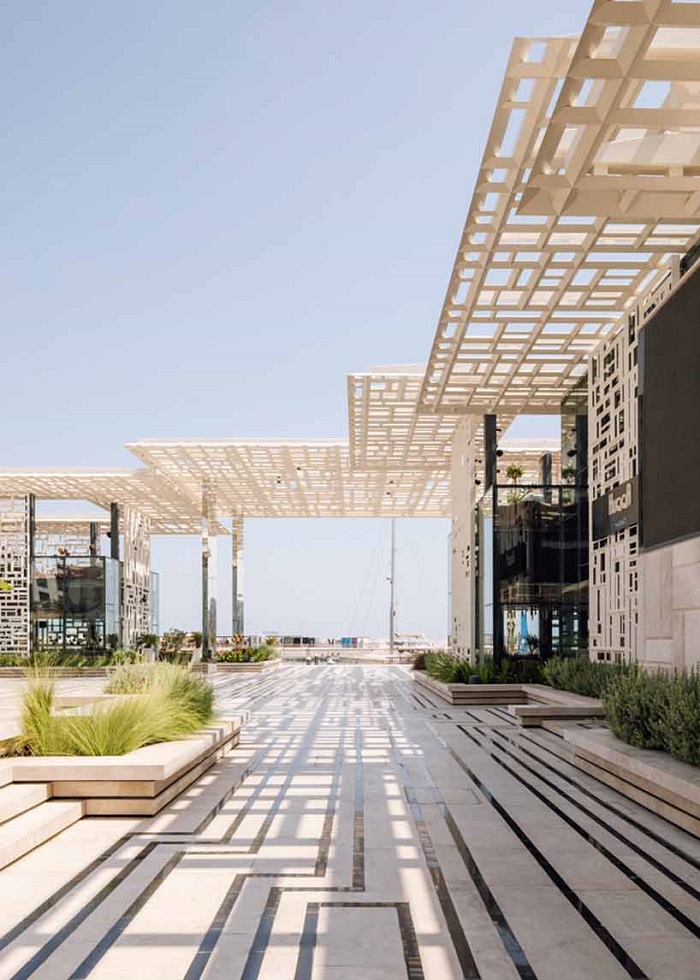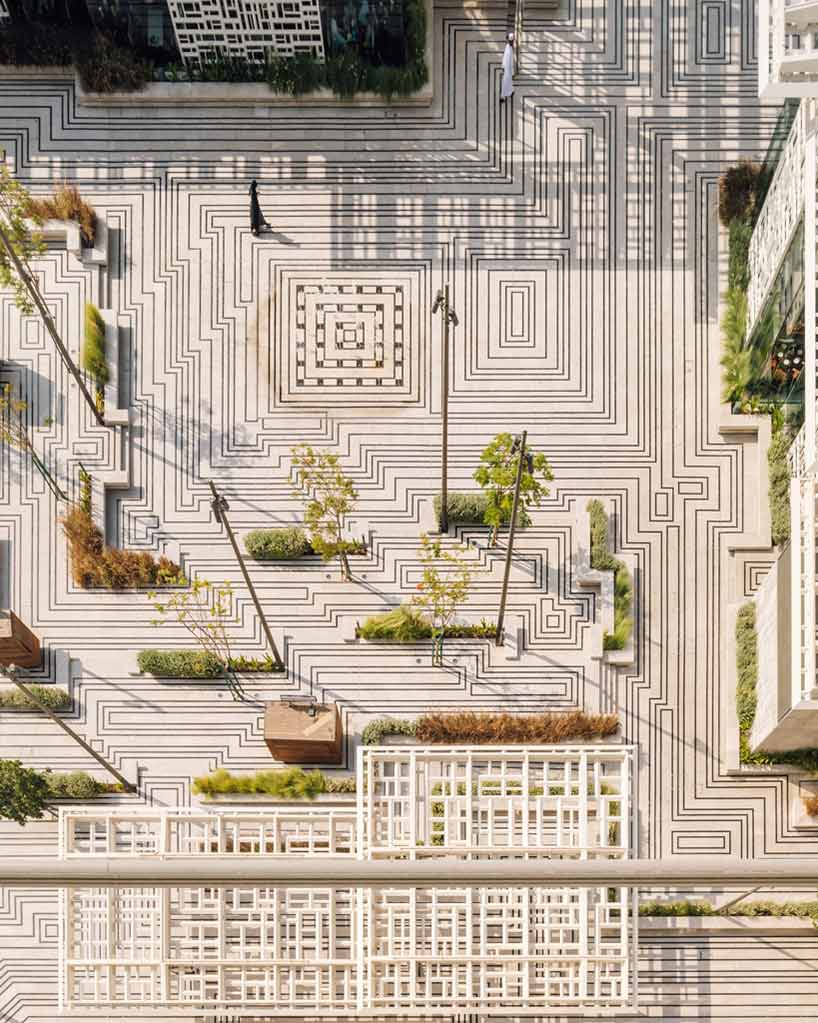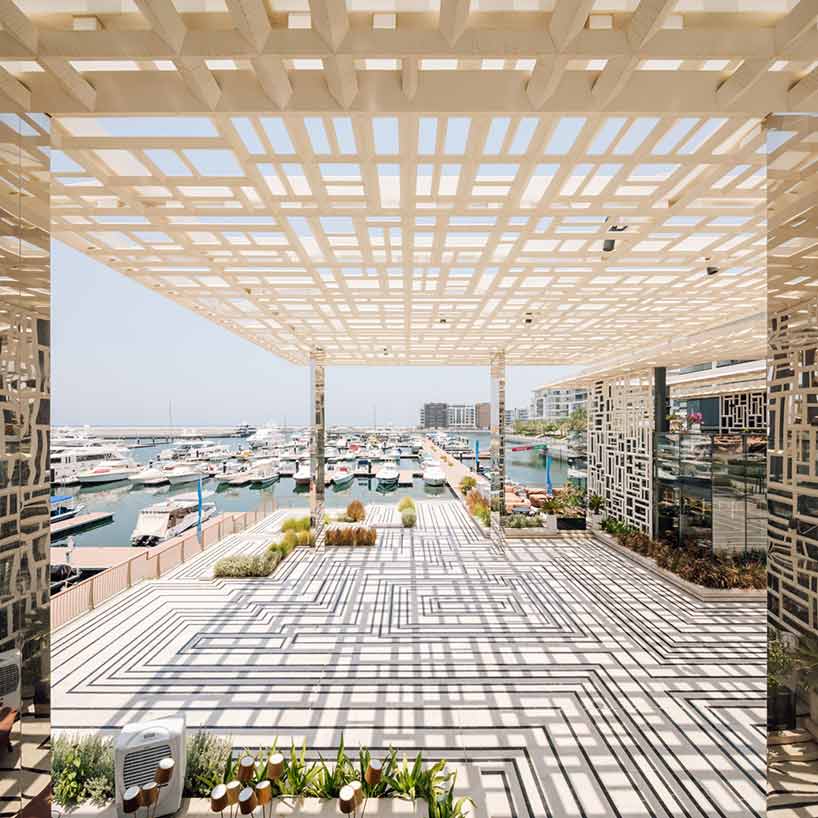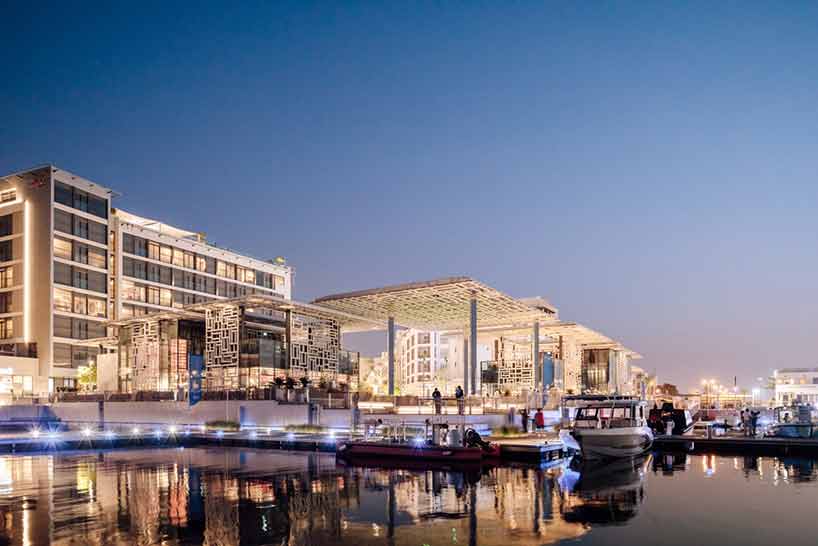 Source: www.designboom.com