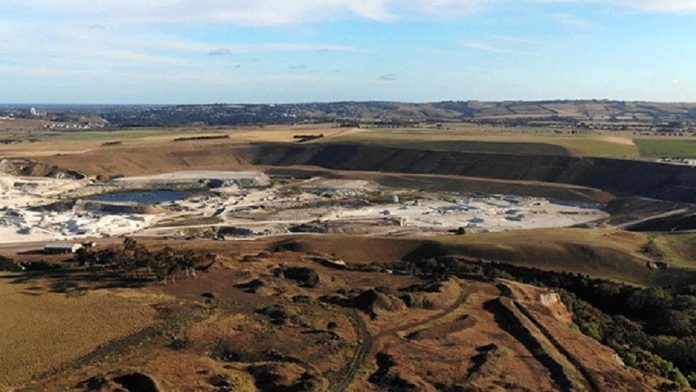 The century-old Batesford Quarry, near Geelong, Victoria, will be allowed to fill with water to create a large freshwater lake.
Pumps are currently being used to keep the site dry for works but they will soon stop, allowing the quarry to fill with lime-filtered groundwater. It's estimated that it will take several years for the quarry to reach its final depth.
Under the rehabilitation plans, the lake will be 30m deep, 164ha in area, 5km in perimeter and hold 48 billion litres of water. Once filled, it will be more than twice the size of Mt Gambier's Blue Lake. The future lake and surrounding green spaces will become part of a link to three significant local waterways: the Barwon and Moorabool Rivers and Cowies Creek.
The McCann family first established the quarry in 1888 as a source of limestone for cement manufacturing works near Geelong. Over its life, more than 100 million tonnes of limestone and overburden were excavated from the quarry.
When cement production ceased in 2001, Batesford Quarry established new markets for the lime and fine sand resource. Batesford Quarry limestone (as it is known) is a soft, friable material containing a high percentage of calcium carbonate. It is formed from an ancient coral reef that was laid down between five and 20 million years ago.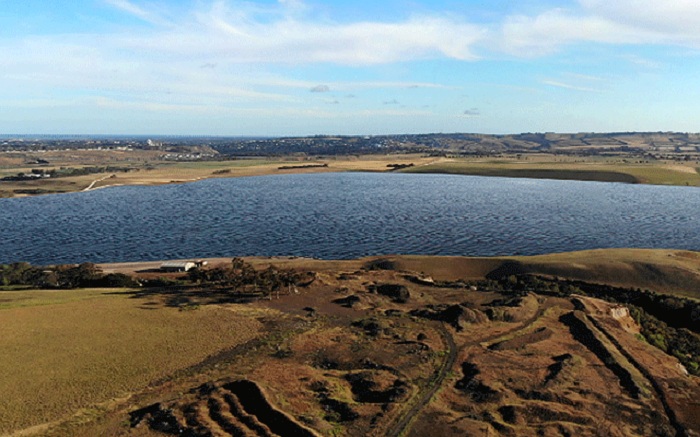 Since 2001, the limestone has been quarried and split into three main products: agricultural lime, mining lime and mineral addition. Batesford Quarry also produces fine sand products, thanks to the sand deposits that lie underneath the limestone.
The Victorian government, the McCann family and ASX-listed aggregates and cement producer Adelaide Brighton have developed plans to rehabilitate the quarry.
Adelaide Brighton will manage the rehabilitated quarry until the water level is fully recharged. It will also design some edges of the lake for recreational access.
"Adelaide Brighton and our partners would like to ensure that following completion of rehabilitation, the quarry site can be an asset for the enjoyment of the Geelong residents and visitors," Adelaide Brighton chief executive officer Nick Miller said.
Bill McCann told the Geelong Indy that his family had enjoyed the area along the river for generations. "We would like to leave something behind that future generations of people can continue to use and enjoy," he said.
Source: www.quarrymagazine.com