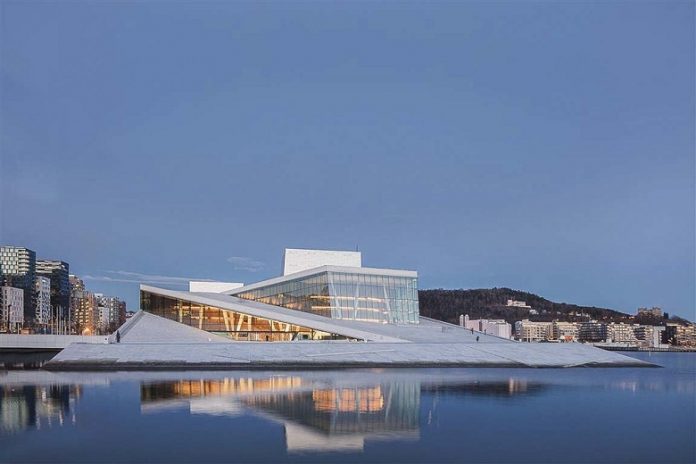 For centuries, marble was used in the construction of some of the world's most glorious buildings. From Roman villas to palaces in Renaissance Europe to the Washington Monument in the US, gleaming white marble has long been a sign of wealth and success.
However, the stone is no longer used as much in modern construction. It is not as cost-effective as other materials, and the demands of high-rise buildings generally require something stronger. Nevertheless, when an architect decides they are going to use marble the results can be spectacular.
In thousands of years of use, few building materials inspire as much awe as marble when used well. To illustrate this, here are some of the contemporary structures that have made best use of this beautiful stone.
Oslo Opera House, Oslo, Norway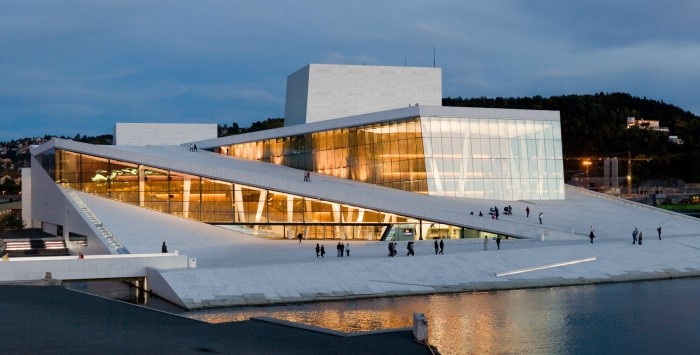 The aim of this iconic building was to combine modern architecture with a classic feel befitting an opera house, and the end result is spectacular. With a sloping roof that allows pedestrians to walk to the top of the structure and a total area of 38,500 sqm, the Oslo Opera House is an impressive feat.
To give this building a grand feeling, the outside is covered in a mix of white granite and white carrara marble imported from Italy. This is the same type of marble used to carve Michelangelo's David, making this opera house truly impressive to behold.
Devon Energy Center, Oklahoma City, United States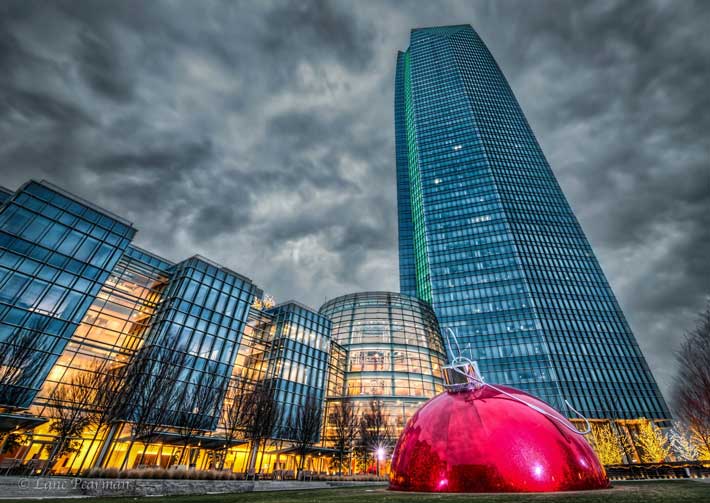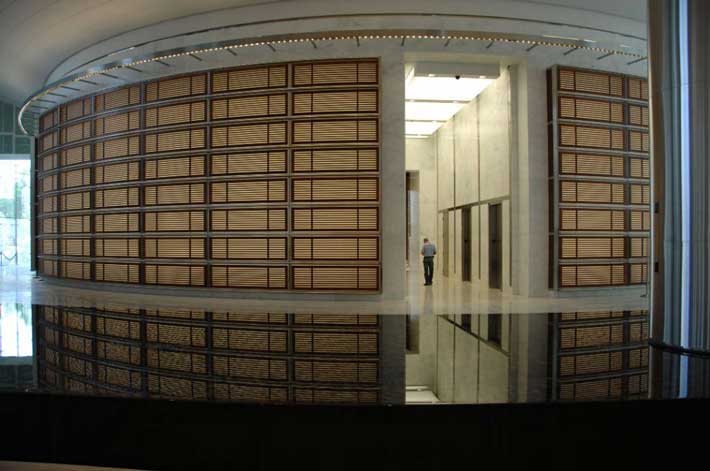 Completed in 2011, this 259 m, 50-storey skyscraper is currently the tallest building in Oklahoma. It is the headquarters of the Devon Energy Corporation, and to match its size exotic marble was used on the exterior and inside the building.
This was designed both to make it more grandiose and to add a message of sustainability. Wood and stone were used along with the marble to give the structure a more natural feel while still remaining awe-inspiring.
Venus Marble HQ, Koropi, Greece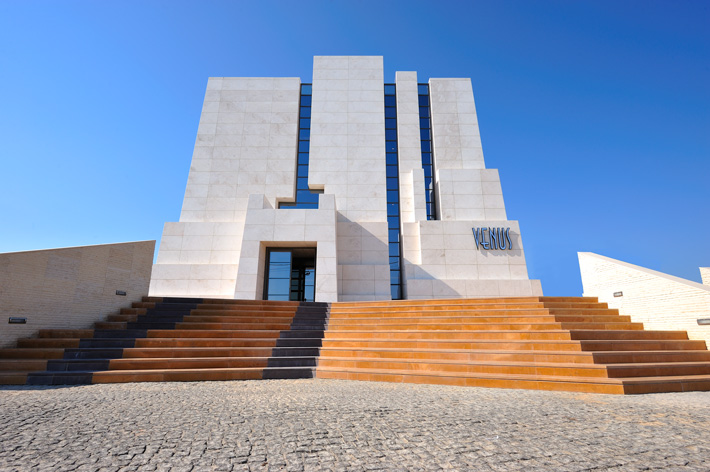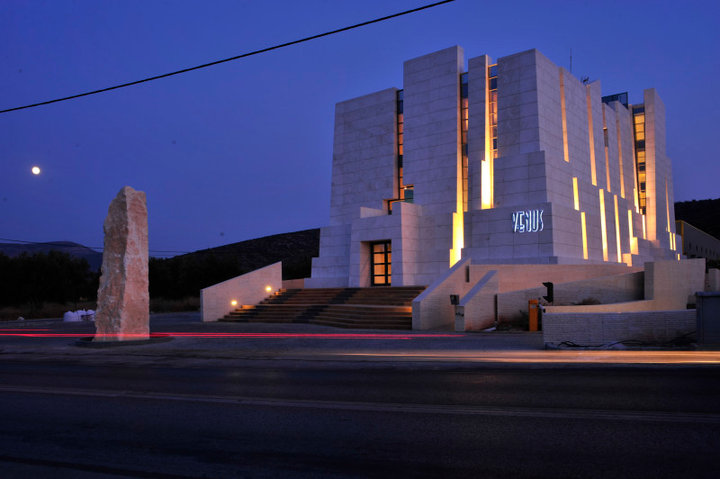 As is fitting for the headquarters of a marble company, Venus Marble's HQ building is a masterful blend of the ancient and the modern. Inspired both by the restoration of classical architecture and by modern uses of the stone, the structure juts out of the ground in Attica with its beautiful, angular shape.
The entire exterior is coated in beige marble with strips of glass in deep slits in the stone. This is a design choice intended to protect people indoors from the bright Greek sun, keeping the building light but cool inside.
Prem Mandir, Vrindavan, India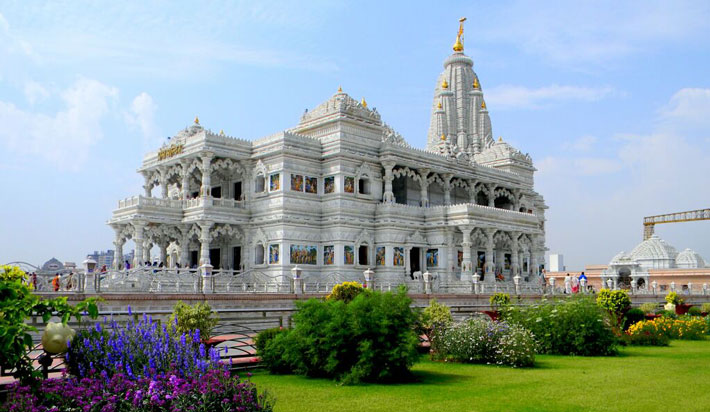 Finally, one of the most ambitious uses of marble in contemporary architecture has to be the Prem Mandir spiritual complex in Vrindavan, India. The $23 million structure, which opened in 2012, is carved entirely out of the same type of carrara marble used to build the Oslo Opera House.
In total, 30,000 tons of marble was imported from Italy and carved using a combination of advanced robots and over 1,000 artisans. The walls are more than 3.5 m thick and covered in intricate designs. It is a fantastic example of traditional architecture being combined with modern construction methods to create something amazing.
Source: www.worldbuild365.com