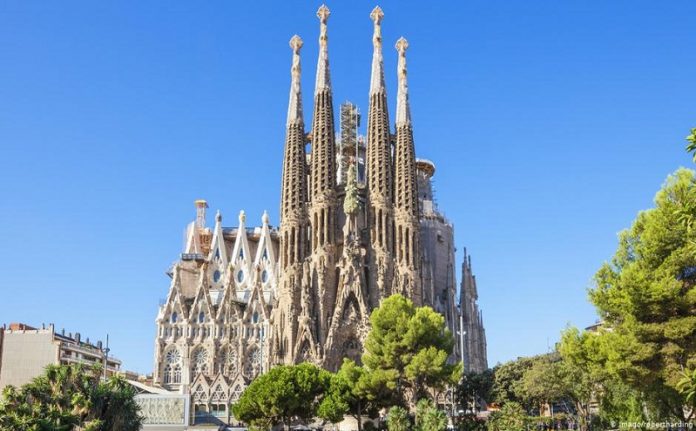 Marshalls Stone, the Yorkshire-based company, has been appointed to supply natural stone to help complete the Sagrada Familia in Barcelona after more than 100 years of development.
Construction of the Spanish basilica began in 1882 and is slated for completion in 2026.
Marshalls Stone has already supplied Sagrada Familia with 1000 tonnes of stone from its Stanton Moor Quarry since 2018. The majority of Marshalls' stone will be used on the largest of the three "Glory Fačades" located outside the basilica.
The company's natural stone product is just one of three British stones to be chosen for the completion of the basilica.
"We're so proud to be working with the team at Sa Grada Familia to supply stone for this beautiful building," Marshalls' chief executive Martyn Coffey said. "The team at Sa Grada Familia are likely to start cutting the stone at the end of 2021, so it is a while until we will see it in situbut it will be a very proud moment when we do."
The Sagrada Familia was designed by Spanish/Catalan architect Antoni Gaudi and began construction in the 1880s. Gaudi devoted the remainder of his life to its design and construction before his death in 1926 and was subsequently buried in the basilica's crypt. Construction has continued intermittently since, with the Spanish Civil War (during which the basilica was damaged by revolutionaries) and other bureaucratic delays hindering its progress. Advancements in computer aided design and computerised numerical control have in the past two decades hastened the basicilia's construction which passed the midpoint in 2010.
Source: www.quarrymagazine.com