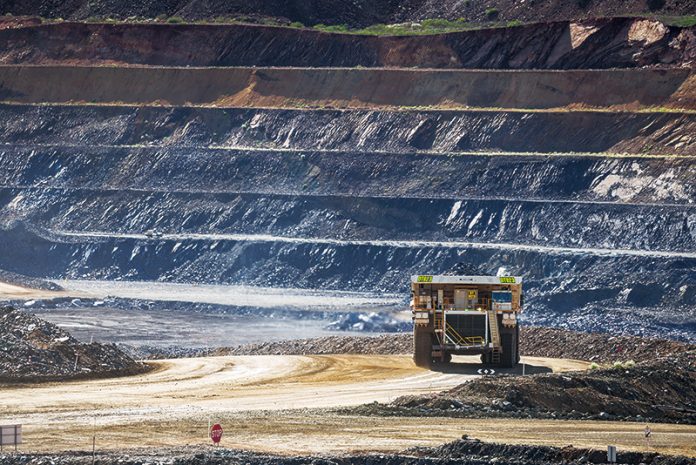 China's resource tax law will come into effect on Tuesday, aiming to promote the conservation of natural resources and intensify the protection of the ecological environment.
The new law, based on the provisional regulations on resource tax, introduces unified tax items, clarifies the authorization for determining tax rates, and standardizes tax reduction and exemption policies, said Bu Xiang, a senior official with the State Taxation Administration.
It comprises 164 tax items that cover all discovered minerals and salts, and sets tax rates in categories in an effort to streamline tax declaration.
Under the law, tax authorities and related departments must establish cooperation mechanisms to enhance the management of levying the resource tax, while safeguarding the legitimate rights and interests of taxpayers.
The resource tax rate for ferrous metal minerals, including iron, manganese, chrome, vanadium and titanium is raised to 1-9pc from 1-6pc previously, while the rate for nonferrous metals such as zinc, lead, tin and nickel is lifted to 2-10pc from 2-6pc. The rate for copper changes to 2-10pc from 2-8pc.
China will reduce its resource tax on molybdenum to 8pc from 11pc but will roll over the rate for tungsten at 6.5pc. The tax rate for bauxite will be cut to 2-9pc from 3-10pc previously.
The government has cut the resource tax rates on medium and heavy rare earths elements, including dysprosium, terbium, gadolinium and yttrium by 7pc to 20pc effective today. It has maintained its 7-12pc resource tax on light rare earths, including praseodymium, neodymium, lanthanum and cerium.
The lower resource taxes, which will in turn reduce production costs and prices of the metals, are expected to ease the financial burden on domestic firms. Most spot markets have been little affected by the tax revisions, which are more likely to weigh on prices in the medium term as it takes some time for the lower mining costs to be factored in downstream products.
The new resource tax rates for other metal minerals are as below:
China resource tax rates on metal minerals
New rates
Old rates
Sb, Mg, Co, Bi
2-10pc
2-6pc
Hg
2-10pc
20pc
Au, Ag
2-6pc
3-6pc
Platinum group elements
5-10pc
5-10pc
In, Ge, Ga, Ha, Re
2-10pc
2-10pc
Cd, Se, Te
2-10pc
2-10pc
Ta, Nd
2-10pc
2-10pc
Li, Be, Zr, Sr, Cs, Rb
2-10pc
2-10pc
Source: China state administration of taxation
Source: www.china.org.cn – www.argusmedia.com