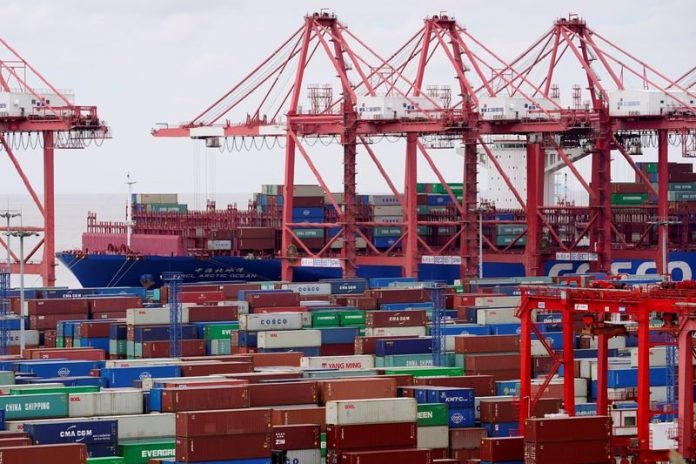 China's share of global exports has increased during the COVID-19 pandemic to close to 15% although its dominance may soon peak as domestic demand grows and the cost of labour rises, U.N. agency UNCTAD said on Tuesday.
In 2020, China had the largest share of global exports in goods with 14.7% of the total compared with 13.2% in 2019, according to data from the U.N. Conference on Trade and Development. The United States came second with 8.1% and Germany third with 7.8%.
Early data from this year suggests a continuation of the trend with Chinese exports surging almost 50% year-on-year to $710 billion in the first quarter, the UNCTAD data showed.
Source: Reuters (Reporting by Emma Farge; Editing by Alison Williams)