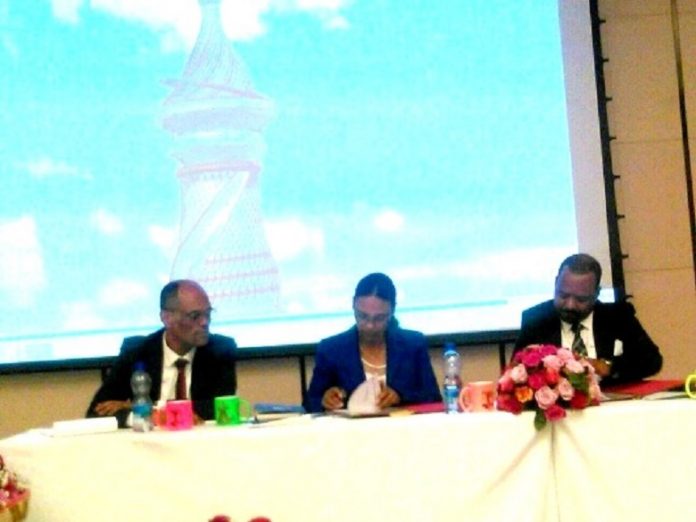 Construction of the Mesob Tower in Ethiopia is set to begin. Ethiopian Minister of Culture and Tourism Hirut Kassaw (Ph.D.) revealed the report and said that a memorandum of understanding (MoU) was signed between the ministry and the architects who designed the tower, to commence construction works.
The 70-storey development will be located in the country's capital city, in Addis Ababa. It will be 250 metres high and will sit on a 20,000 square meters of land. The US $681m project will feature hotels, shopping malls, a cultural center representative of all regions of Ethiopia, a gym and a golf club, among other things. The development is projected to be completed in five years' time.
Highest tourism growth in the world
Mr. Hirut Kassaw noted that Ethiopia's Travel & Tourism economy has grown by 48.6% according to the World Travel & Tourism Council's (WTTC) annual review of the economic impact and social importance of the sector.
"Our country has experienced the highest tourism growth in the world, surpassing the global average growth rate of 3.9% and the African average of 5.6%. Construction of this tower is an added advantage for Ethiopia's growth," said the Minister.
Source: constructionreviewonline.com