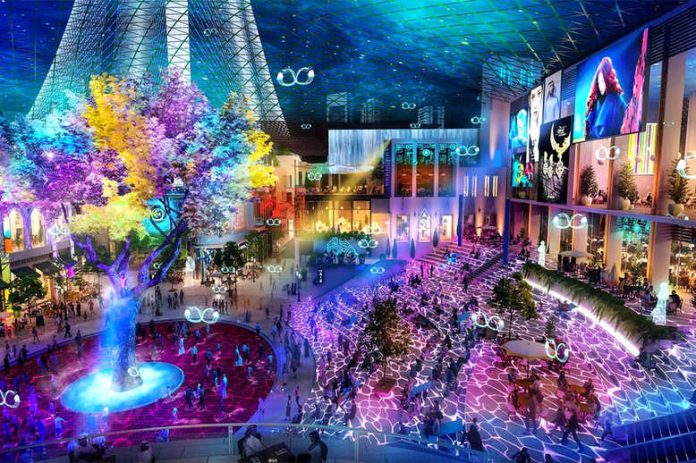 Dubai Holding and Emaar Properties have announced the launch of Dubai Square, a new retail metropolis in Dubai, UAE, that will "push the boundaries of modern retail and leisure by drawing on next-generation technology".
Adjacent to Dubai Creek Tower, the new global icon, it represents a 2.6-million square metre (about 30 million square feet) retail, hospitality and residential destination.
The size of over 100 football pitches – with 750,000 square metres (8.07 million sq ft) of gross floor retail space – Dubai Square will also be home to the Middle East's largest of its kind Chinatown.
Mohamed Alabbar, Chairman of Emaar Properties, said: "Focused on the aspirations of the new generation of customers, Dubai Square will play a pivotal role in further establishing Dubai as the next champion of global retail.
"With omnichannel offering, it delivers a new destination experience that will bring incredible value to our retail partners. It will be the closest mega-retail district to millions of passengers passing through the Dubai International Airport, serving over 2.5 billion people who are only 4 hours flying time from Dubai."
Dubai Square has three levels: The ground floor features an events arena while the first floor has a four-lane boulevard lined with luxury retail, dining and leisure outlets.
The second floor is a family-friendly haven featuring an array of activities at 'Ice Adventure', a Cineplex, waterpark, sports arena, supermarket and metro link.
A futuristic entertainment arena with 3-D projection mapping, theatrical sound and lighting, and a vast choice of global gastronomy are other compelling attractions in Dubai Square, while an Arts District is also featured.
Source: www.constructionglobal.com