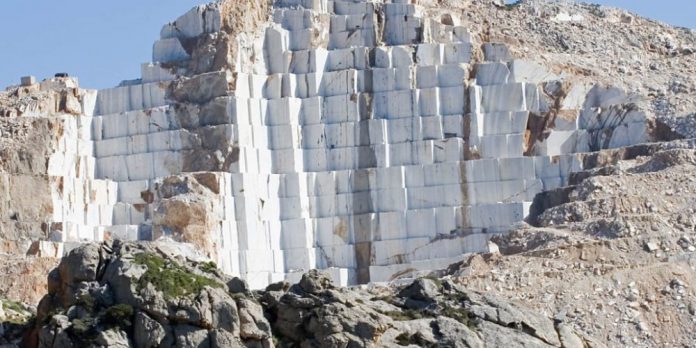 Egyptian President Abdel-Fattah al-Sisi inaugurated a cement and marble production complex worth 1.1 billion U.S. dollars south of Cairo on Wednesday.
The 500-hectare industrial complex is located 12 km north of the Upper Egyptian governorate of Beni Suef, official Ahram news site reported.
It took 21 months to complete the complex, which includes three cement plants with an annual production capacity of 12 million tonnes, it added.
Egypt, through the Armed Forces Engineering Authority, worked together with 20 local and international companies on the megaproject.
During the unveiling ceremony, Sisi said such industrial projects would help reduce imports while saving foreign currency and offering thousands of job opportunities.
"Do you know why we have created cement plants? To keep a balance in market prices," Ahram quoted Sisi as saying.
Egypt's cement exports went up 13 percent to reach 57 million U.S. dollars from January to June, according to data released in July by the General Organization for Export and Import Control.
The cement site has an output storage capacity of 360,000 tonnes in 12 silos to ensure "continuous production flow to cope with local emergency problems," according to documentary footage aired during the ceremony.
The giant industrial complex also encompasses five marble plants and two granite factories built on an area of 200,000 square meters with a production capacity of 3.6 million meters a year.
The project offers 1,800 direct and 8,000 indirect job opportunities for people in Upper Egypt.
The site is also home to a large administrative zone comprising a major conference hall, 14 residential buildings for engineers and workers, and a 220-megawatt power station.
Egypt has been suffering economic recession over the past few years because of political instability and security challenges.
Since late 2016, Egypt has been going through a strict three-year economic reform program, starting with local currency floatation to contain U.S. dollar shortage followed by austerity measures, energy subsidy cuts and tax increases.
The liberalization of the Egyptian pound encouraged the International Monetary Fund to support Egypt's economic reform plan with a 12-billion-dollar loan, two thirds of which have already been delivered to the North African country.
Source: www.xinhuanet.com