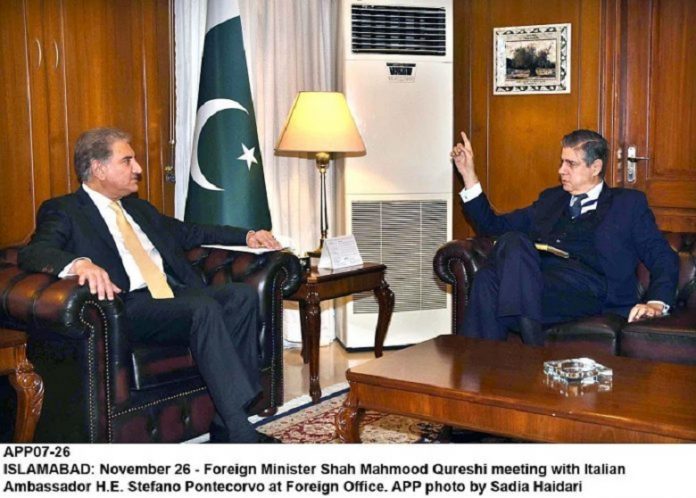 The Foreign Minister Shah Mahmood Qureshi earlier today stressed on the need to enhance trade, economic ties between Pakistan and Italy, the Dispatch News Desk (DND) news agency reported.
In a meeting with the Italian Ambassador Stefano Pontecorovo at the Foreign Office in Islamabad, the foreign minister appreciated the longstanding Pakistan-Italy cooperation in various areas and emphasized the need to diversify and enhance collaboration in the bilateral trade sphere.
During the meeting, the two sides discussed a wide range of regional and bilateral issues of mutual interest and expressed satisfaction at the current state of relations.
Shah Mahmood Qureshi welcomed the signing of Memorandum of Understanding (MoU) between Trade Development Authority of Pakistan (TDAP) and Italian Trade Promotion Agency (ICE) to enhance trade and establishment of four Centers of Excellence in Pakistan, two of which in the fields of marble and mining.
Source: dnd.com.pk