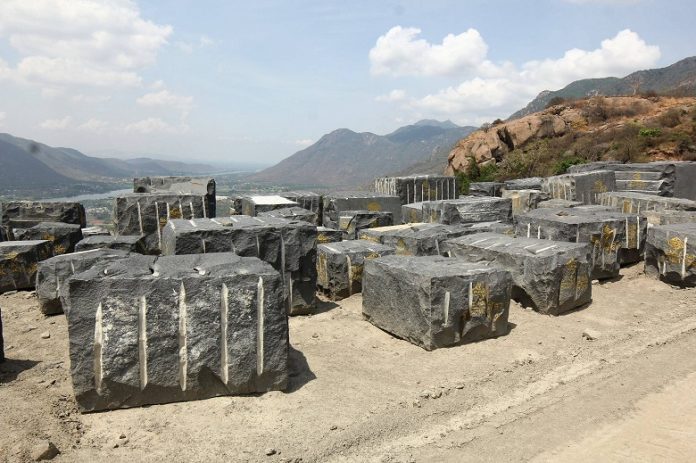 The American quest for swankier kitchens is running into difficulties importing granite slabs for countertops.
A lot of U.S. granite imports arrive at the Port of Virginia in Norfolk, multiple containers at a time aboard ships in metal boxes custom-built with extra steel supports so they can handle 29-ton loads — about the same weight as 14 pickup trucks.
Much of the attention given to container shortages has focused on the trade lanes between China to U.S. West Coast ports. But kinks in supply chains extend to the East Coast, too, particularly involving goods with unique logistical needs like unfinished granite bound for kitchen upgrades.
In Norfolk, the need for the containers is so acute that the empties are returned immediately to Asia, Port of Virginia spokesman Joe Harris said. The shortage is likely the result of a short-term imbalance that could be resolved within months.
The port handled 6,760 imported 20-foot containers of granite last year, up about 10% from a year earlier. About a quarter of it comes from India.
Demand for the rock counters spiked along with interest in renovations during the pandemic, and homeowners have been waiting for granite, said Kermit Baker, director of the Remodeling Futures Program at Harvard University's Joint Center for Housing Studies.
The center said last week that U.S. spending on renovations last year was $419 billion, a 3% increase from 2019.
Imports from India
Those projects rely on shipments like the dozens of containers of granite from India that, according to customs data compiled by Bloomberg, arrived in Norfolk in March. As recently as late March, the Port of Virginia, among the top 10 U.S. container ports, took in the rock slabs shipped through the southern Indian city of Chennai, a 38-day journey by sea.
Before the pandemic, truckers were accustomed to always having containers ready when they needed to pick one up at the port for their next haul.
Source: www.bloomberg.com