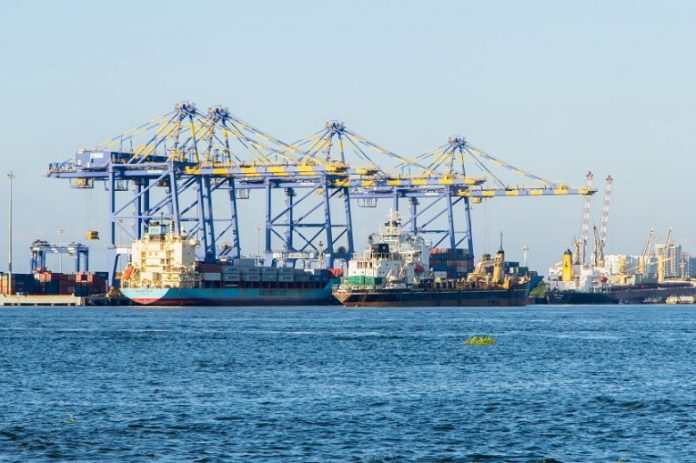 As per the World Bank report 2019 on Ease of Doing Business, India has taken a huge leap of 23 ranks from 100 in 2017-18 to 77 in 2018-19 indicating it is continuing its steady shift towards global standards. One of the key indices which have contributed immensely toward this growth is 'Trading across borders' which shows an impressive improvement from 146 ranks last year to 80th rank this year.
The Ministry of Shipping has been taking initiatives to improve the parameter of 'Trading across the border' as 92% of India's Export-Import trade by volume is handled at ports.
Key figures of the projects at a glance:
Capacity addition at Indian Ports: projects identified to increase the capacity to 3500+ MMTPA to cater to the projected traffic of 2500 MMTPA by 2025
Total projects under port modernization: 266 (Cost INR 145,334 crores)
Total capacity addition projects at major ports: 119 (Cost INR 75,414 crores)
Total completed capacity addition projects at major ports: 29 (Cost INR 8,280 crores)
Work in progress projects for the capacity addition at major ports: 90 (Cost INR 67,134 crores)
Sagarmala project implementation: The Sagarmala Programme is based on the 4 key pillars for port-led development and comprises of 605 projects across 19 States and UTs-
Port Modernisation: 266 projects (Cost INR 145,334 crores)
Port Connectivity: 233 projects (Cost INR 250,907 crores)
Port-linked Industrialisation: 57 projects (Cost INR 474,893 crores)
Coastal Community Development: 69 projects (Cost INR 7,299 crores)
Current status of projects under Sagarmala Programme
Projects completed: 80 (Cost INR 13,701 crores)
Under implementation: 173 (Cost INR 239,436 crores)
Under Tendering: 40 (Cost INR 5,837 crores)
Under DPR Stage: 154 (Cost INR 132,495 crores)
The report mentions that this is mainly due to India's continued reform agenda, which has made it the top-ranked economy in the region. Upgradation of port infrastructure, Improvement of processes, and digitization of document submission have substantially reduced Export/Import cargo handling time at ports which have significantly contributed towards improving the trading across border parameter and India's impressive growth in the World Bank's report. The World Bank has recognized India as one of the top improvers for the year.
Read more on Urban Transport News
Source: container-news.com