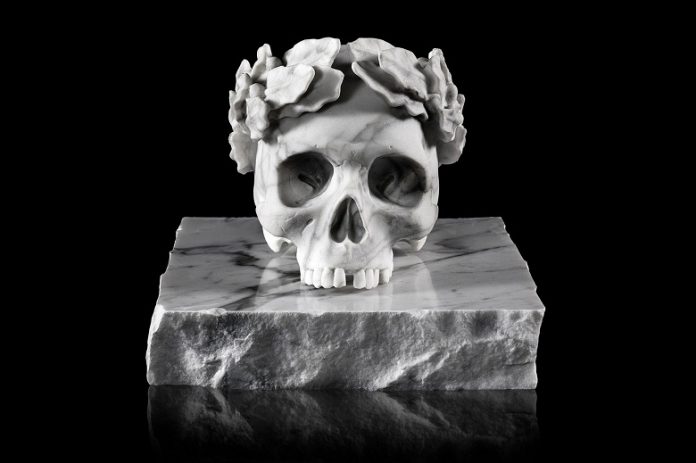 Internationally-acclaimed tattoo and fine artist Jun Cha unveils a new limited edition series of skulls sculpted from Carrara Marble entitled CAPO. Before meticulously producing each piece using modern techniques, the artist studied with local masters of both classic and modern sculpting in the mountains of the Apuan Alps to learn more about the historical province of Carrara, Italy. All pieces will arrive inside custom-made wooden boxes with certificates of authenticity.
"Considered some of the world's most dangerous endeavors, the miners of the Carrara quarries are led by the boss – A.K.A. 'Capo'-  whose lineage date beyond Michelangelo and back to Ancient Rome," as per a press statement. "A team rigorously excavates the finite mountain through the extraction of the stones prior to the sculpting process."
Accompanying the release is a documentary video that will relay deeper insights into Cha's creative process. Expect the sculptures and video to release on September 26. Each sculpture is slated for retail online at Jun Cha's website for approximately $7,000 USD each.
Source: hypebeast.com