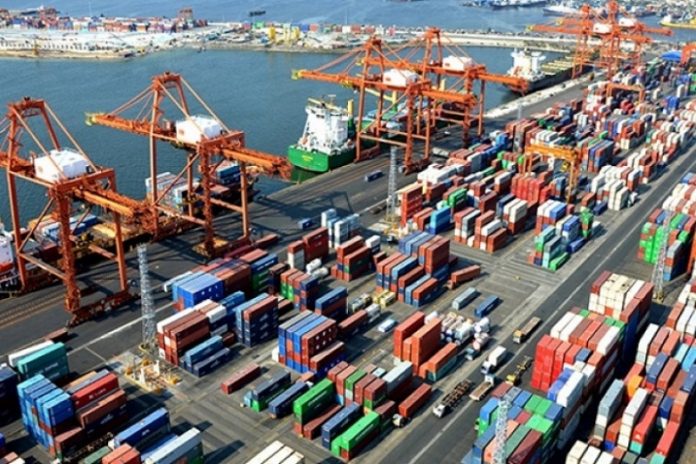 The first container line service between Karachi, Gwadar and the Gulf was successfully initiated on Wednesday, increasing connectivity of the Balochistan port.
According to the statement issued by China Ocean Shipping Company (COSCO), the new service rotation of Port Qasim – Karachi – Gwadar – Jebel Ali – Sharjah – Abu Dhabi – Jebel Ali – Port Qasim connects Gwadar with global trading hubs of the regions.
The container line service of COSCO Shipping Line is an integral part of the China-Pakistan Economic Corridor (CPEC) which connects Afghanistan, the Central Asian states and western China.
"Since the initiation of KGS (Karachi-Gwadar-Gulf Service), Gawadar Port has operationally connected with the world's seaports," the statement read. "Tax incentives for the investors of Gwadar Free Zone has also been approved by the ECC (Economic Coordination Committee) during the last meeting held on August 2019 in Islamabad".
These incentives will be notified in the coming days, the statement added.
According to the press statement, Gwadar port is targeting the large untapped market of coastal trade between national seaports, Afghan Transit Trade (ATT), regional transshipments and exports and imports.
"Trade of multiple commodities from Balochistan especially seafood, fruits, vegetables, marble, minerals and many other locally available commodities are anticipated to be highly benefitted to uplift the local market of Gwadar and its close proximity," the statement read.
An awareness campaign will also be launched to gain the confidence of the investors and stakeholders.
"The team of Gwadar terminal is continuously exerting efforts to connect all the stakeholders together to reap up the mutual benefits from this vital opportunity."
Source: tribune.com.pk