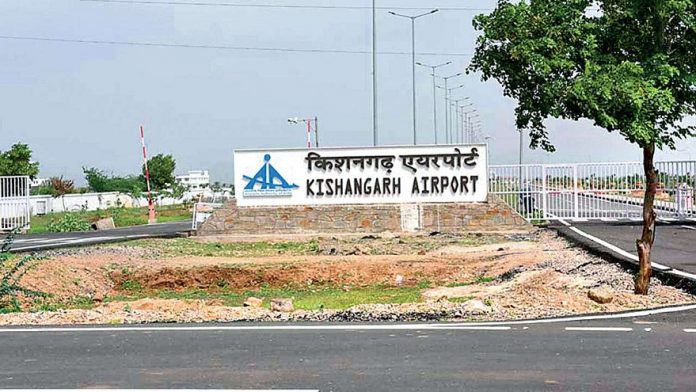 The Kishangarh-Delhi flight which will commence from October 8 will give fillip to the  marble traders as SpiceJet will start the flight connecting the capital  city with the marble mandi of the region. The route will aid buyers from all over the world who are interested in  buying marble stone and artifacts from Kishangarh.
The flight will take merely an hour to reach Delhi from Kishangarh as it will take off  from Kishangarh at 17:30 hours and will reach Delhi's  terminal T2 at 18:30 hours.
Similarly,  from Delhi T2 terminal the flight will depart at 16:05 hours and will reach Kishangarh at 17:10 hours. The schedule has been planned in a manner so that the buyer can reach Kishngarh during evening and can go about his business  and fly back the very next day after completing work in the evening time.
Currently, in absense of air connectivity the people going to Kishangarh from Delhi first have to first reach Jaipur and thereafter have to go by road to reach Kishangarh. The flight will save a lot of time of businessmen who had to otherwise spend more time on travelling rather than on business dealings.
Source: www.dnaindia.com