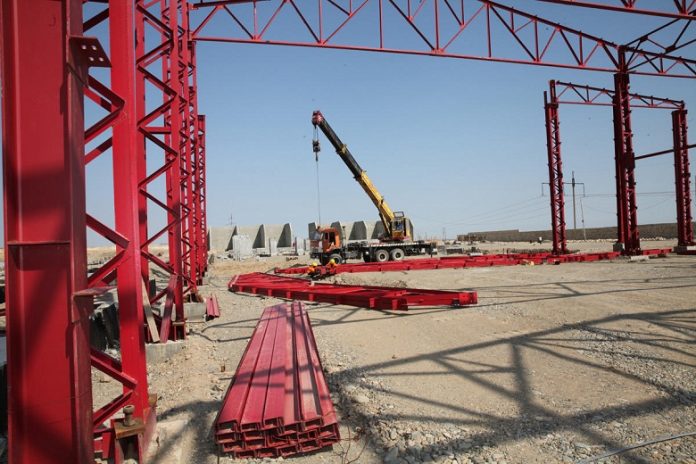 A factory for the production of granite and artificial marble will be opened in Azerbaijan in 1H2019, said a message from the country's Ministry of Economy.
The construction site of the factory of the NB Procurement and Trade ("NB Satinalma ve Tijaret") company in Ganja has been visited by the Minister of Economy Shahin Mustafayev within the framework of his visit to Goygol district, where he received citizens.
The cost of the project is 46.5 million manats. The ministry issued a document for investment promotion and the National Fund for Entrepreneurship Support allocated a preferential loan for 10 million manats for the construction of the factory.
The production capacity of the factory will be three million square meters of artificial marble, ceramic granite, tiles and other products per year. The staff of the plant will consist of 280 people.
The ministry noted that the plant will be able to meet the domestic demand and to export products to other countries. The plant will prevent the outflow of more than 30 million manats from the country.
The minister also received residents of Shamkir, Goranboy and Goygol districts during the visit.
Source: www.azernews.az