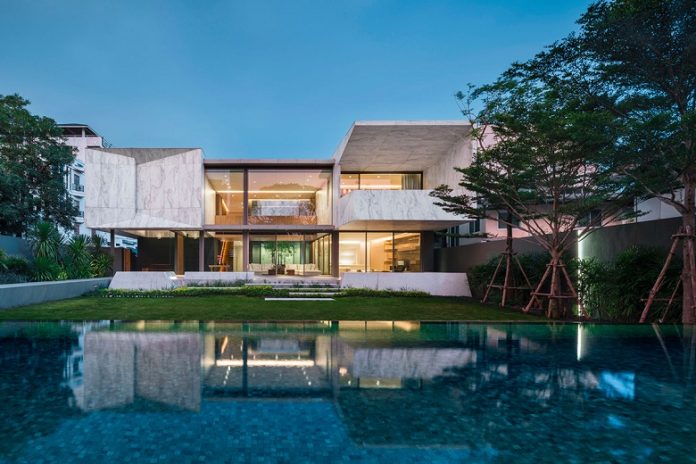 Modern architecture meets with the ancient stone into an explosion of beautifully unique shapes and lines.
We are talking about the Marble House: a magnificent example of modern marble architecture built by Openbox Architects (under the leadership of architect Ratiwat Suwannatrai) in Bangkok, Thailand, in 2017.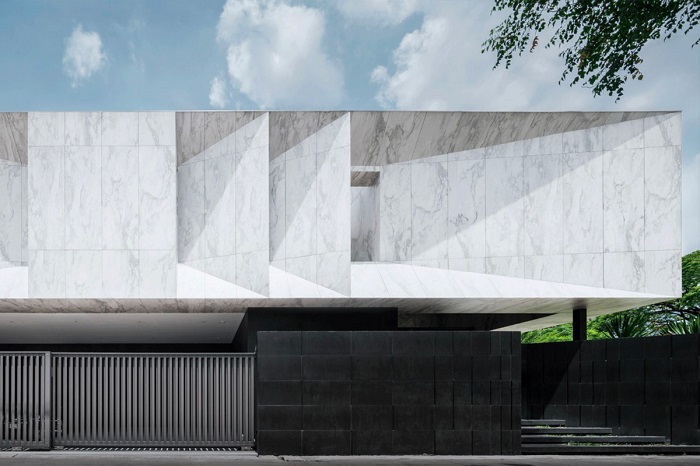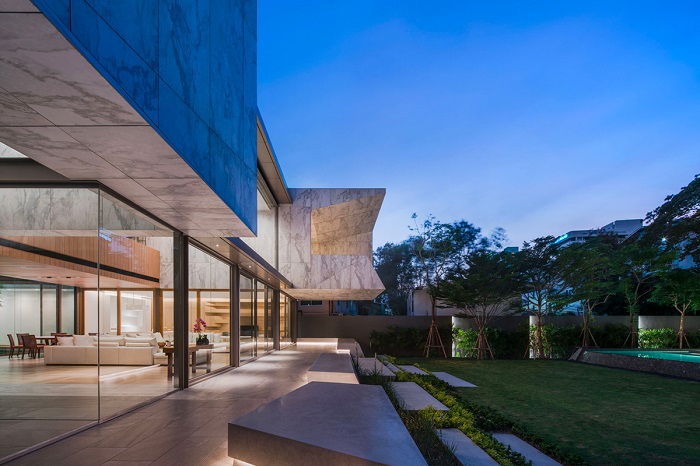 About their opera, the architects said, "The initial idea was to allow the inhabitants' behavior to carve a dwelling space into a monolithic piece of marble sculpture. The main piece appears so solid, yet so light as if it was floating to defy the gravity, while the external landscape space flows underneath through the center courtyard. Residual marble pieces fell onto the ground to become part of the landscape features, isolated, yet visually related so boldly, as they use to be part of the marble boulder."
The marble they used is the white flamed one: the flaming process of the marble is done by splitting the first layer of the stone slab with a sequence of blowtorches which gives it a porous appearance (both visually and at the touch). This finish makes the material non-slip and therefore particularly suitable for outdoor environments.
In this case, the marble finish gives lightness and great light to the environment. Marble was used as an external finish applied over a layer of the internal brick wall. In this way it also acts as weather cladding, shielding the house from direct sunlight, and external heat, which is very important if you think of a typical Bangkok summer. So, it really helps to cool down the interior during the day. On this topic, the architects stated, "The house had to be designed to cope with tropical conditions, such as regional wind direction, natural sunlight direction, humidity and rain. The residence was built to be comfortable without air conditioning, and with all windows opened. It also had to possess a strong, unique identity."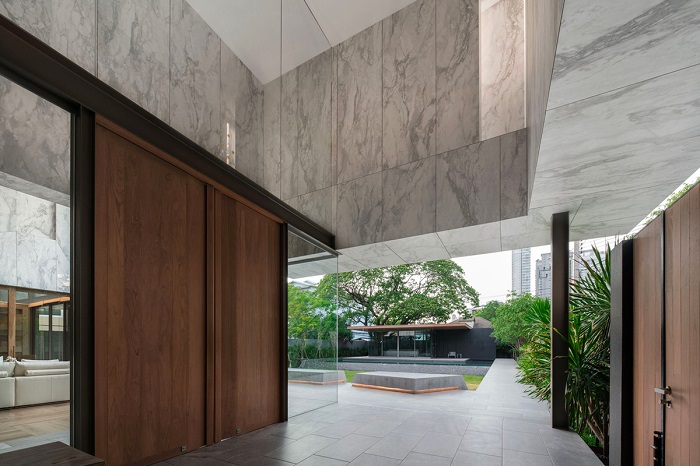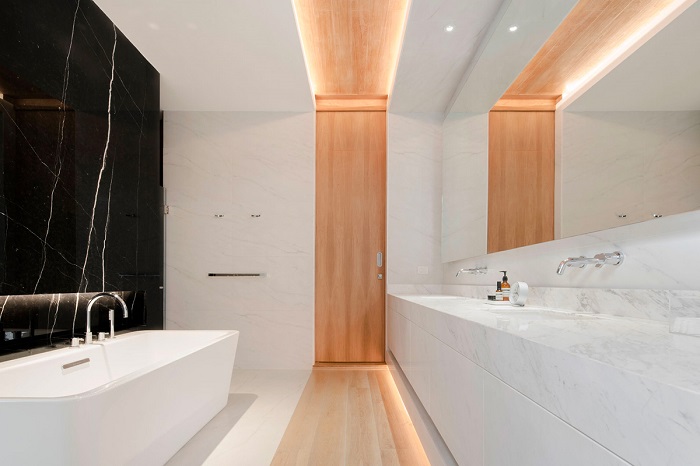 About the fascination of marble, they said, "The bold elegance of living inside a single piece of rock, inspires us to create something extraordinary."
Photo: ArchDaily.com, Wison Tungthunya
Source: www.marmomac.com