Much of Lithuania's history can be found in the Vilnius National Library, whose restoration was completed in September 2016. Integrating modern requirements in the heritage building was the true challenge. The project was headed by Jungtinės Architektų Dirbtuvės Architects with Studio 2XJ responsible for interior design.
The library was founded in Kaunas in 1919. In 1963, the Library moved to the Lithuanian capital Vilnius. In 1988 the Library was named after Martynas Mažvydas, the author of the first Lithuanian book (published in 1547), and in 1989 the Library was officially designated as Martynas Mažvydas National Library of Lithuania. It is the main Lithuanian research library open to the public, and also performs the functions of a parliamentary library.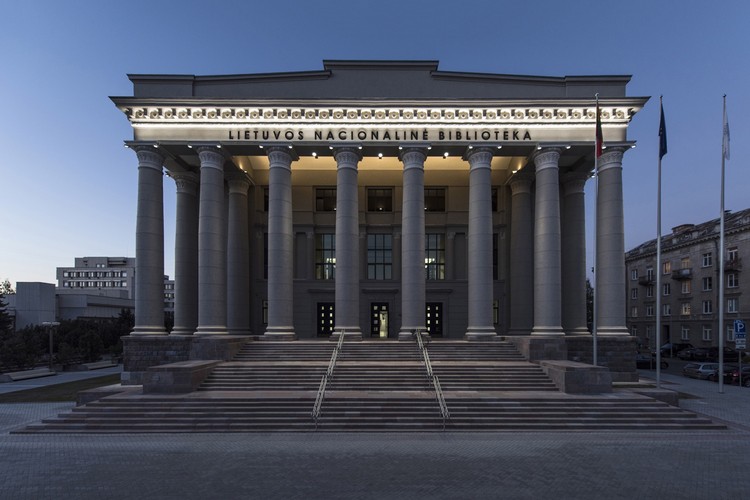 In 2008 the Parliament decided to refurbish and restore the run-down National Library. But the issue of heritage conservation remained difficult: information on the types of stone originally used, had long since gone missing.
Research in the national archives also provided no further enlightenment: marble – mostly black, white, and red was built into palasts, churches and cemeteries in Lithuania for centuries but there was no one favored quarry or source. Some stone was imported from Poland, Italy, and Belgium.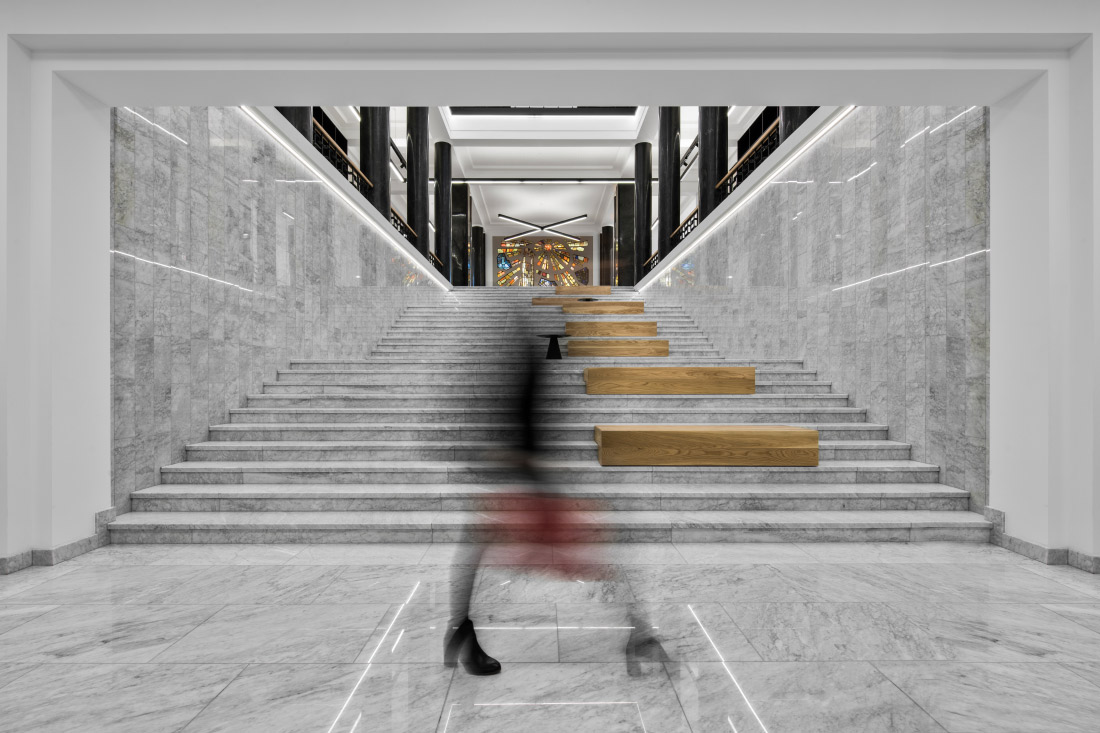 The opulent entrance hall of the National Library has a white marble stairwell. Flawed parts were replaced by optically similar stone.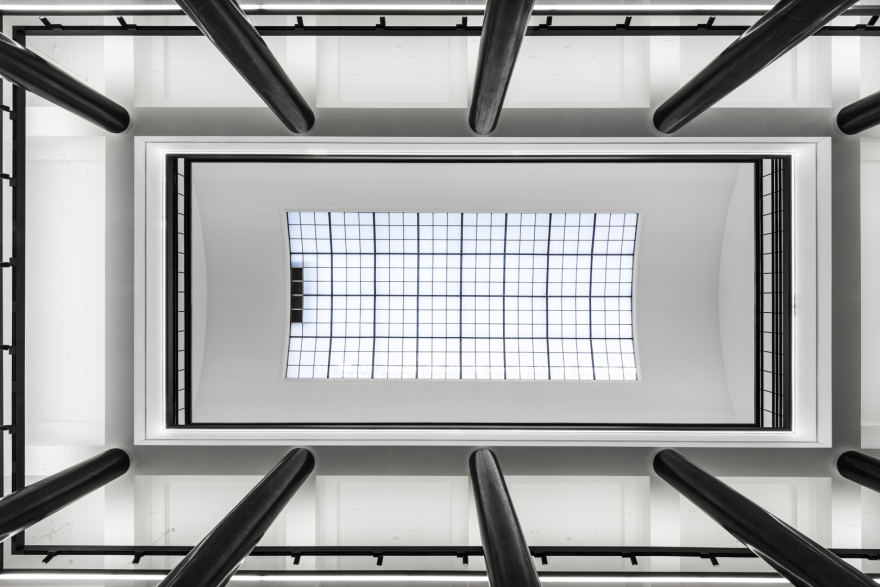 The opulent free standing and relief columns dispersed over several stories are marbled stucco (Stuccolustro). Post restoration they once again shine in their original glory and are hardly distinguishable from the Real McCoy.
On the interior of the six-story building, architects clearly separate old and new. Joint working areas, cafeteria, conference rooms, cinema and the day care center are, albeit, integrated in the modernized planning. And the old furnishing has also been restored.
But the new furniture is clearly distinct in its uniform black design chosen by Studio 2XJ.