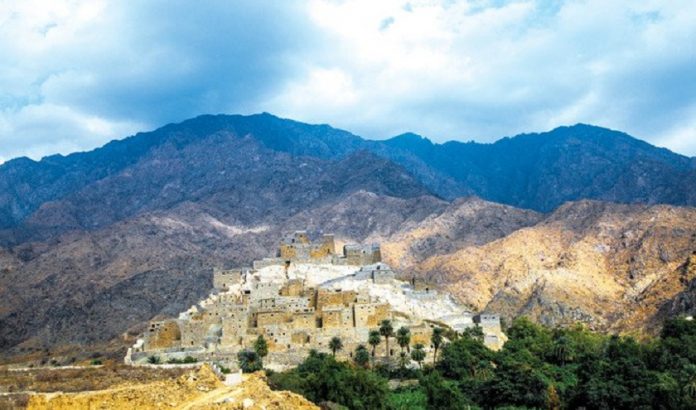 The Marble Village of Dhee Ayn in Saudi Arabia is a 400-year-old stone settlement built on top of a white marble hill. The construction technique used in the buildings is rather unusual; they are made from flat stones stacked on top of each other.
The height of the buildings, which include mosques, ranges from two to seven floors. The distinctive structure and discipline evident in the architecture suggests that the village was ahead of its time.
If the village is extraordinary in its own right, then its surroundings are the cherry on top of the cake, with the marble hill upon which it is built surrounded by lush vegetation, which makes the drive up to the village incredibly scenic. The off-white mountain, the brown-stone buildings and the green trees combine to create a beautiful, colorful palate.
For those interested in history, the village is a treasure trove of information about architecture and the people who built it — the ancient building blocks, literally, that help shaped modern construction techniques.
Source: arabnews.com