Monte Altissimo is famous for the marble quarries where a certain Michelangelo selected the marble for his Renaissance sculpture. Today it's a place of billion-dollar business and rife with opportunity for tomorrow's artists.
The Cervaiole quarry on the southern spurs of Monte Altissimo is reached by car, after climbing through the greenest of beechwoods and enduring hairpin bends. It is a magical place that's almost blinding as the sunlight shines off the marble rock face.
In 2016, Henraux enjoyed a turnover of 44 million thanks to exporting 85% of its materials worldwide, which obtain renewed purpose in modern architecture, from myriad skyscrapers in New York to stylish hotels in London, Dubai International Airport and the Sheikh Zayed Mosque in Abu Dhabi.
Henraux prize was established in 2012 to encourage creativity among emerging artists. This year's Henraux Prize has undergone a volte-face. "In previous editions, the artworks were classical in style. This year, we decided to leave behind figurative art in favour of conceptual expression," explained Henraux's president Paolo Carli.
Statuario and arabescato marbles were extracted to make the pieces designed by the three finalists of this year's Henraux Prize, Francesco Arena, David Horvitz and Diego Marcon, who have each been awarded with a residency and pointers from the company's engineers and experts.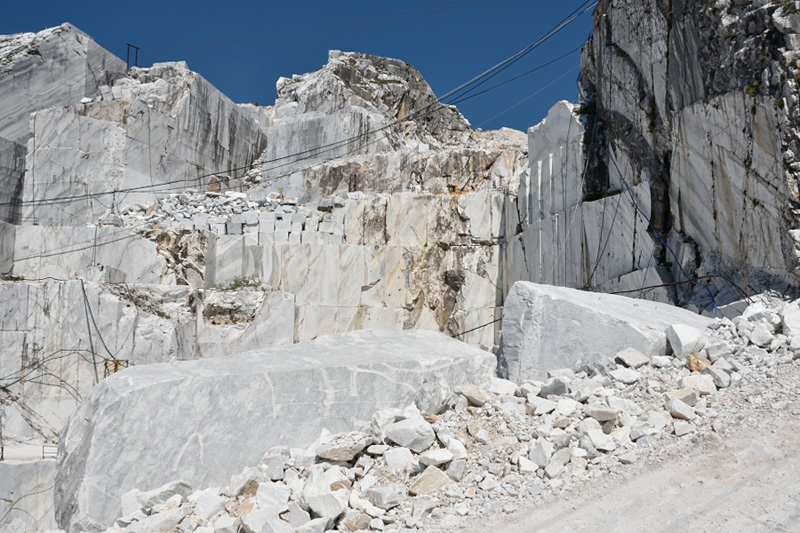 In his sculpture Cubic Metre of Marble with Linear Metre of Ash, southern Italian Francesco Arena compares a noble material like marble with a prosaic and volatile substance like cigar ash, a metaphor for human impermanence. Los Angeles-born artist David Horvitz's Tentatively Untitled wanted to break up a block of marble he'd seen in a mountaintop quarry so that people could take a fragment home with them. Ludwig, Diego Marcon's work, is the "marble materialization" of a child made by a 3D model, a mini-monument to the fragility and ambivalence of art and life, transforming the mountain into sculpture when the sculpture itself contains the mountain.
Source: www.theflorentine.net