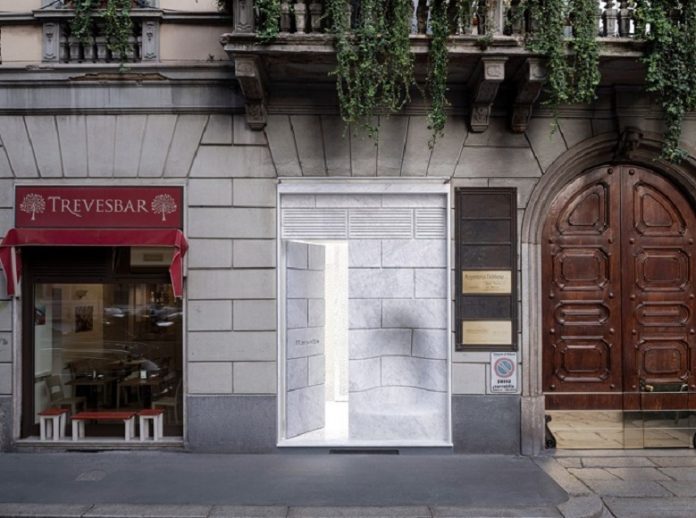 Following multiple gravity-defying marble furnishing collaborations since 2010, Nendo's minimal style now defines Marsotto's new brera showroom in Milan. At the front, the japanese designer creates a magical, secretive entrance where the seemingly solid marble façade splits in two to reveal the light redesigned interiors. The new façade also supports the changes within the district as the street will soon turn 'green', pedestrianized and renovated into a small park. As such, the wall features a soft recess as if an impromptu piece of street furniture for people to sit and rest on.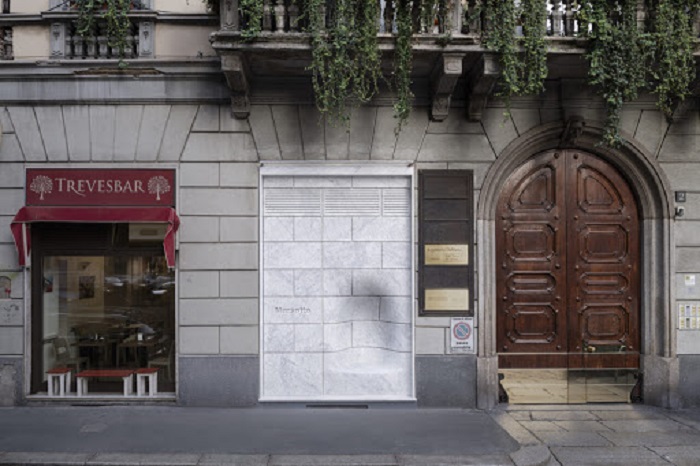 Stepping through the swinging marble entrance, nendo has renovated Marsotto's entire brera showroom interior. The ground floor highlights the processing techniques of superior marble, exhibiting its furniture, sundries and samples. The centerpiece is a mesh-like partition made of marble that covers the staircase down to the basement. It consists of two 10mm-thick layers of the stone with 65mm wide perforated dots, sandwiched between a 10mm-thick glass sheet. Its tempered transparency and lightness reduces the oppressiveness of the marble, emitting a soft glow that draws visitors to explore further.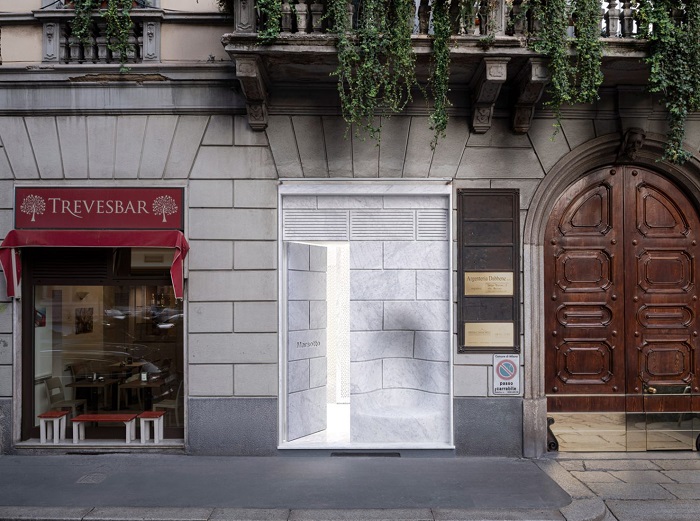 The basement is spatially structured for visitors to enjoy the finished creations of the marble manufacturer themselves. Divided into four sections, each features a differently sized stage constructed by connecting three white surfaces perpendicularly to each other. The inner corner is melted for a smooth surface like the cyclorama wall of a photography studio, which creates a soft diffused light and draws more focus on the furnishings. The areas range from furnishings of the seesaw table and just black stools to features from the into marble installation from 2018.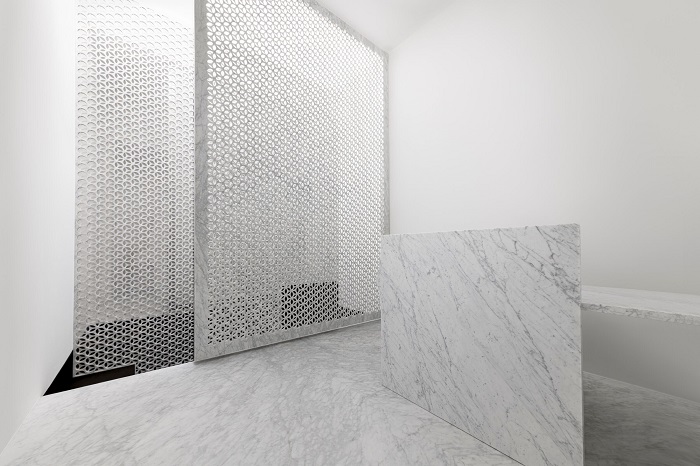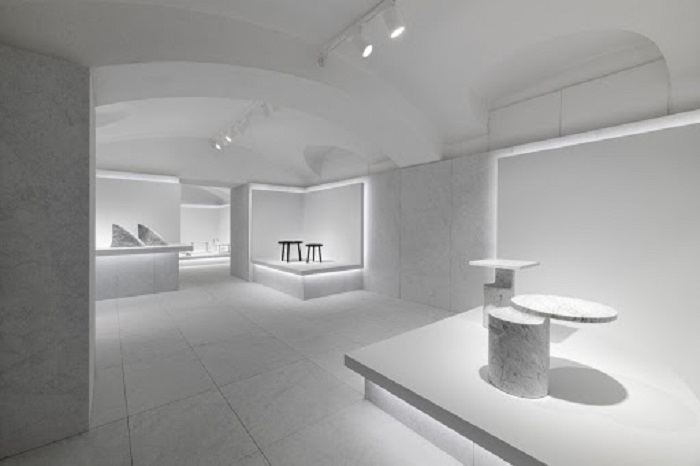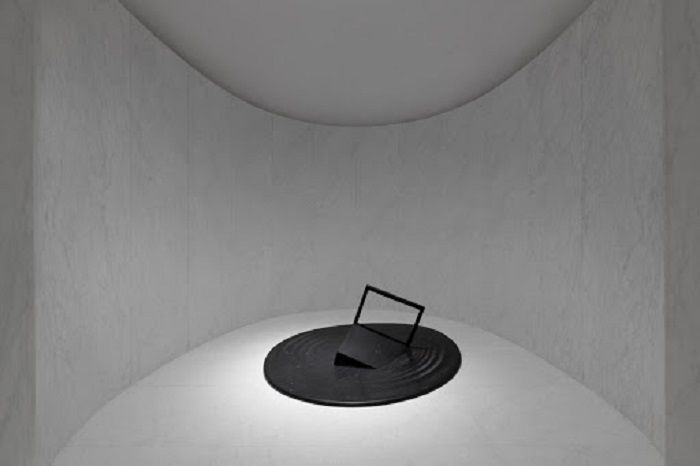 Showroom info:
Designer: Nendo
Brand: Marsotto Edizioni
Location: marsotto milano showroom
Largo claudio treves 2, Milan
Monday / Friday 10-20 | Saturday / Sunday 10-18
All images © Hiroki Tagma
Source: www.designboom.com