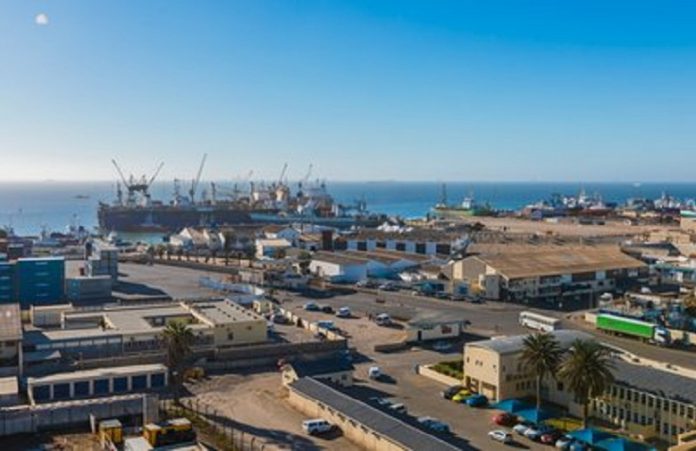 Sea sounds and splashing waves greet a docking ship at Walvis Bay, where cranes are ready to offload and place heavy containers from the vessel. Welcome to the Port of Walvis Bay, Namibia's only deep-water port able to handle large ships.
Namibia's largest commercial port, it serves as the logistical backbone for several industries in the southern African country.
The small country with an estimated population of 2.59 million people is also set to become a regional logistic hub with the ongoing expansion of the Walvis Bay Port, driven by the country's long term Vision 2030.
The project includes the construction of a new container terminal on a 40Ha of land reclaimed from the sea, which is expected to lead to more and sustained trade between the South African Development Community and the rest of the world.
Situated on Africa's western coast, the modernized and larger port will mean easier and much faster transit between Southern Africa, Europe, Asia, and the Americas. Expectations in the region are running high at the prospect of becoming a regional logistical hub.
Supported by a loan from the African Development Bank in 2013 of ZAR 2,982 million ( (about US $300 million), or 87.6 % of the costs, the Port of Walvis Bay's new modern container terminal is expected to increase the container handling capacity from the current 355,000 twenty-foot equivalent units (TEUs) to up to 1,005,000 TEUs.
The construction of the new container terminal is due for completion in June 2019, work is already more than 85% complete on the expansion works, with ancillary activities to follow. The port will directly benefit the people, governments and private sector in Namibia, as well as the SADC region – particularly Angola, Botswana, Democratic Republic of the Congo, South Africa, Zambia, and Zimbabwe.
Stakeholders and project beneficiaries, including the trade and logistics industry, national, regional and international consumers and exporters, are hopeful and optimistic about future economic prospects.
African Development Bank
Source: container-news.com