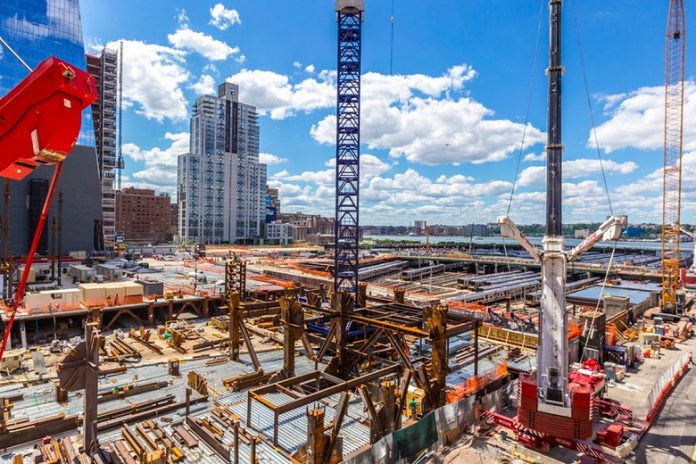 A new report looking at New York City's estimated construction for 2018-2020 predicts strong growth across all sectors of development. According to its forecasts, "New York City is in the midst of its second and most robust building boom of the 21st century," the report says.
Put out by the New York Building Congress, the report anticipates that construction activity will reach a record-setting $61.8 billion by the end of 2018, a 25% increase from 2017. This level of spending will remain consistent with $59.3 billion in construction spending projected for 2019, followed by $56.4 billion in 2020.
The largest increases in activity are expected for non-residential sectors. Construction spending in office, institutional, government, sports and entertainment, and hotel categories will see the biggest increase in activity, with spending anticipated to hit $39 billion by the end of 2018, a roughly 66% increase from 2017.
While public works and government infrastructure is projected to reach $19.5 billion by the end of the year (a roughly 32% increase from 2017), residential development will see a slight increase in spending, hitting $14 billion before decreasing to $10.6 billion by 2020. Up from only $13.2 the prior year, residential construction will see the least amount of activity, a problem for a city also witnessing historic growths in population. The city is expected to add 20,000 units per year over the next three years—which, despite the marginal increase in spending, is still fewer than the 27,800 units produced in 2017.
Source: archinect.com