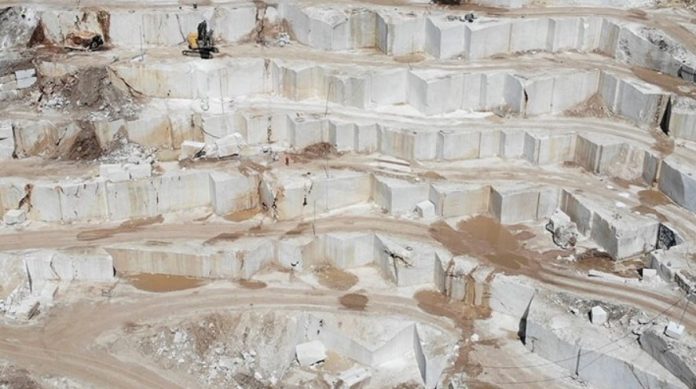 The federal government is likely to grant mining sector a industry status aimed at facilitating its development as per rules of provincial governments, sources in Petroleum Division told Business Recorder.
As per Constitutional provisions, minerals other than mineral oil, natural gas and nuclear substances and those occurring in federally controlled areas [Islamabad Capital Territory and offshore beyond the territorial waters] are a provincial subject. The provincial government is responsible for regulation of mineral exploration and production activities and grant of mineral titles for these operations.
The federal government is mandated with a facilitation role – geological surveys, formulation of policy/plan, fiscal incentives and coordination for minerals sector at national and international levels. Currently, more than 5,000 mines are operative in public and private sector producing chromite, ores of copper (+gold, silver), iron & lead-zinc, coal, rock salt, limestone, gypsum, barite, bentonite, fireclay, marble, granite, sand stone, emerald and ruby, etc. These mining operations employ over 300,000 people and are dominated by small-scale workings.
According to sources, there are a few large-scale mining projects and the contribution of mining sector to the country's GDP is very marginal (one percent).
If effectively managed, the mining sector can play a pivotal/transformational role for social and economic development of the country/provinces and these natural endowments are estimated to have potential to safely add up to five percent to GDP.
All Pakistan Mines & Minerals Association has insisted for recognition of the mining sector as an important pillar of economy through grant of status of "industry". This proposition is argued to provide many advantages viz collateralization of mineral title/mining lease for credit facility by Financing Institutions, concessions in import duty on machinery and equipment, better weightage for establishing business joint venture/consortium, more support by the Government for infrastructure provision in mining areas, and priority for land acquisition, etc.
Furthermore, the government will be more focused to devise guidelines for plans on environmental, rehabilitation, re-settlement and skill development aspects. Resultantly, the investor confidence index will be increased and the sector will create larger space for job opportunities.
Source: www.brecorder.com