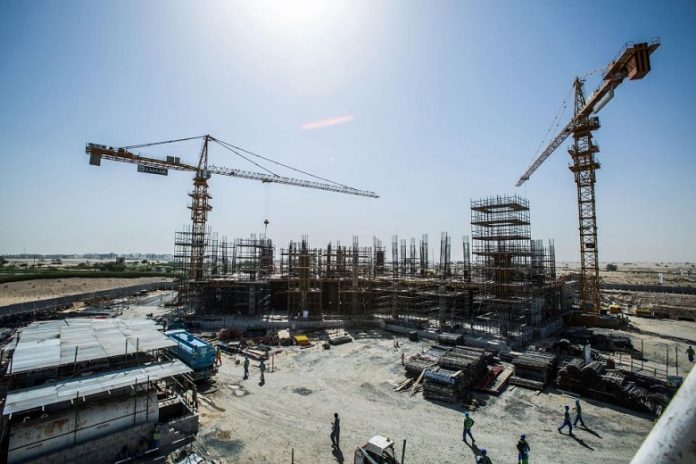 The team at Construction Week is often asked for advice on contemporary market conditions. Common enquiries are about whether a certain project has progressed, or if engineers will be paid more in the months to come. Of course, these answers depend on the insights that industry leaders share with us. For instance, over the last few months, Construction Week has observed regional construction leaders and advisors offering varying projections of the industry's growth in 2019.
Some, such as Khalaf Al Habtoor, founding chairman of Dubai's Al Habtoor Group, are optimistic about 2019, and have expressed confidence in GCC economies as diversification efforts gather steam and global oil prices note growth, despite a recent decline in value. Other market advisory sources, such as Colliers, believe that construction may become a more expensive activity in key regional markets, such as Saudi Arabia, next year.
I may face some disagreement on this point, but I think of 2018 as a broadly positive period for the Gulf's construction industry. We've seen some incredible projects – such as Warner Bros Abu Dhabi, Dubai Frame, Haramain Rail, and Muscat International Airport – being completed and delivered this year. Moreover, several contracts have also been awarded for large developments across the region in 2018, especially in the UAE's and Saudi Arabia's residential and commercial real estate sectors.
Some regional leaders may have felt a shortage of market opportunities in 2018, and this sentiment may be particularly strong within the group that remembers the construction boom in the run-up to the oil price decline of 2014.
However, steady progress was made on major under-construction developments this year, such as Expo 2020 Dubai and Riyadh Metro. Indeed, these projects, alongside similar masterplanned communities in the Gulf – Madinat Al Irfan (Oman) or Silk City (Kuwait), for instance – will ensure that regional builders are busy in 2019 and beyond.
Equally remarkable is the intangible progress made by the regional community in 2018. Dispute resolution and payment delays, the construction industry's most impactful – and until recently, seldom discussed – pressure points, took centre-stage in 2018.
Construction Week's Dispute Resolution Question Time conferences held in Dubai and Abu Dhabi this year shed light on the importance of drafting proper contracts. As we reported in 2018, regional contractors are adopting a selective approach to bidding for new work, which bodes well for their finances in 2019.
The best chief executive officers will tell you that intuition is as important as hard facts whilst doing business. It's hard to predict whether 2019 will be an easier year for regional construction, but as the qualitative and quantitative growth of 2018 has shown, the prognosis is good.
Source: www.constructionweekonline.com