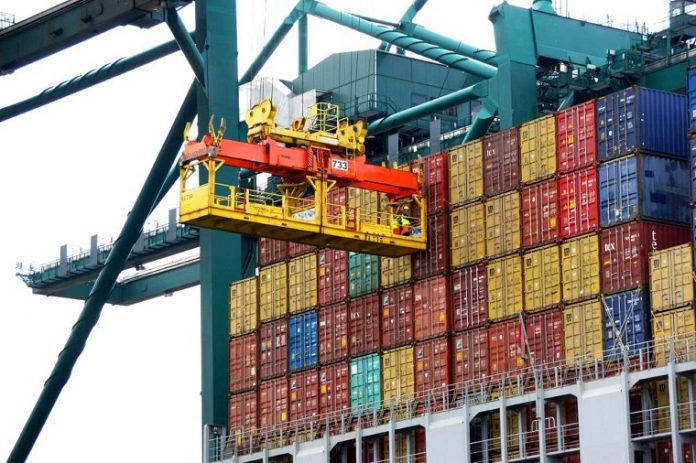 The quality of services provided by the liner and container market has been poorer since 2016, according to the assessments importers, exporters and shippers made at the second annual survey of Drewry and European Shippers' Council (ESC) on sector's reliability level.
The sample included 400 shippers and agents, who rated the level of container shipping provided services an average of 3,2 from 1 (very disappointed) to 5 (very satisfied).
More specifically, the parties to the survey claimed that the showings of this sector had lower dynamism in 2016 and 2017 at the following areas: the variety of the different shipping services and the quality of transport in total. On the contrary, the showings of the container shipping services concerning the environmental sustainability and the economic stability have been improved since 2016. The chart below is presenting briefly how the parties evaluated the various components of the sector: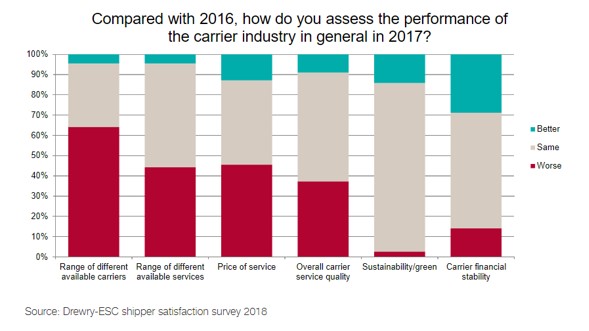 As the survey distinctively mentions, even though the sector's background has been upended during the last years due to new co-operations/ alliances, the high standards set by the customers for better shipping services are far from reality.
Source: www.naftikachronika.gr