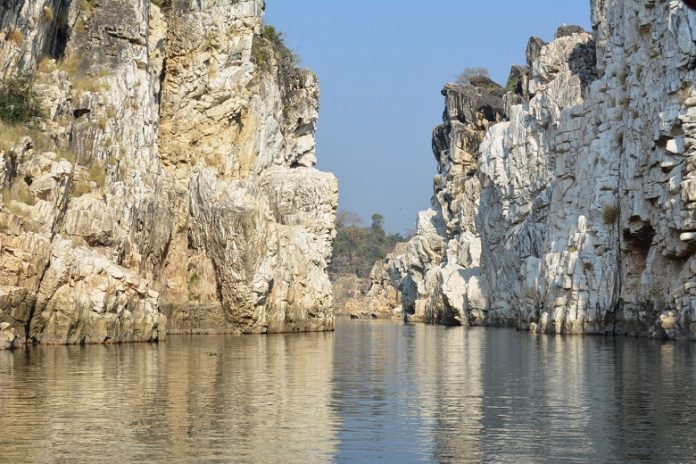 The Narmada River flows through Madhya Pradesh, Maharashtra and Gujarat and is one of the seven most sacred rivers in India. It is also called the Rewa and was previously known as Nerbudda, is a river in central India , after the Godavari and the Krishna. The splendid Narmada River's path flows 1,077 km through what was earlier India's largest state, Madhya Pradesh. The Narmada has grown and shaped itself as a meandering river with multiple picturesque falls.
The famous Marble Rocks are within a gorge along part of the river that lies close to the city of Jabalpur. Earlier, the gorge was said to be so narrow in size that monkeys could cross over from one side to the other. The narrow portion was locally known as 'Bandar Kudni' – the place where monkey's can jump across.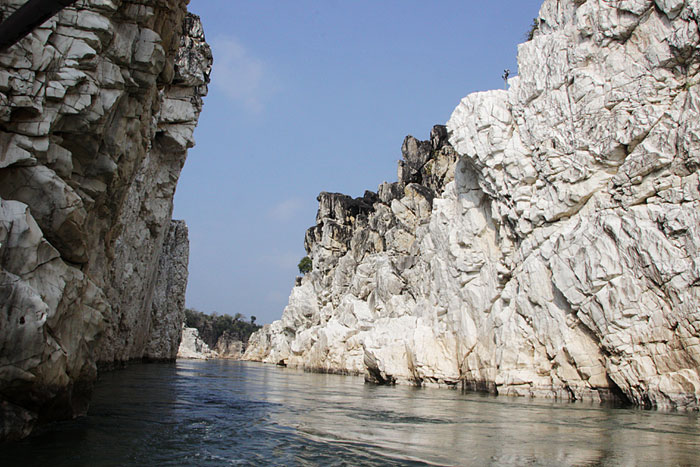 The white marble on either side of the gorge are rich in magnesium, but not as hard as the marble in other areas. As a result, the Narmada marble can be carved and is as soft as soap stone. This softness allows them to be carved into beautiful artifacts. The area also contains other shades of marble as well – these are shades of blue and brown coloured marble.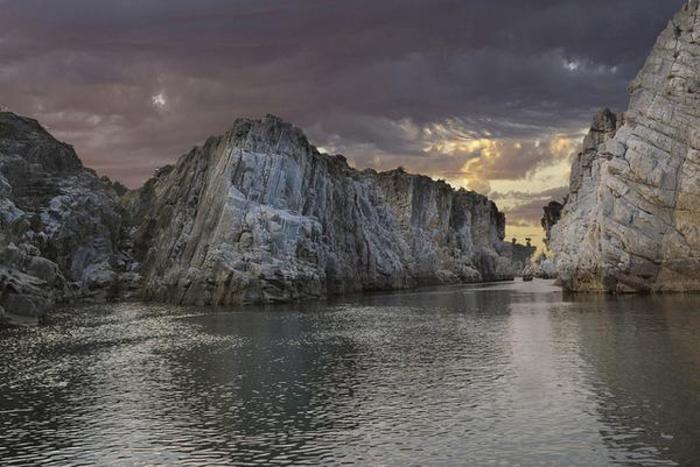 Source: www.hindustantimes.com