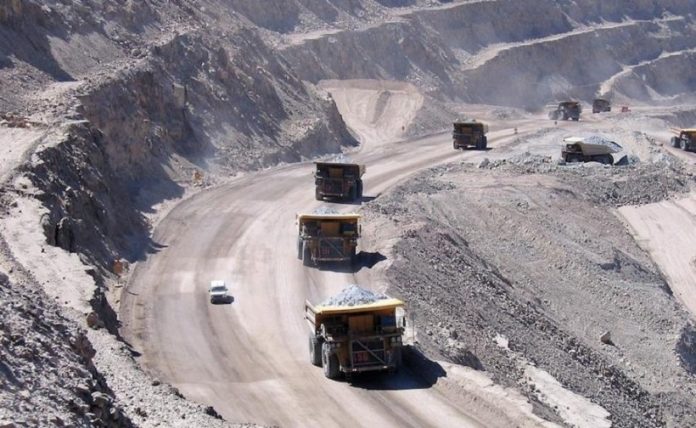 Rwanda is planning to scale up mineral export targets of $800 million by 2020 and $1.5 billion annually by 2024 as per the government's seven-year programme.
Mining is the second largest foreign exchange earner in the country.
Currently, Rwanda mineral exports include gold, gemstones, cassiterite, coltan, and wolfram.
But there are ongoing explorations for new types of minerals with good prospects.
Meanwhile, the country joined the world today to celebrate 'International Mining Day'.
This year's theme in Rwanda is "Transforming Rwanda's Mining Sector through Professional Practices That Promote Compliance in Health, Safety and Environmental Standards" and it is in line with Rwanda Mining commitment to undertake reforms in the mining sector that meet international standards.
The mining sector is among the priority areas contributing to poverty alleviation, economic growth and rural employment income.
Efforts have been made to transform Rwanda's mining from artisanal to professional mining practices.
This is through Promoting geological knowledge, investments in mining, value addition, taking account of environment and social concerns while spurring economic transformation, industrialization, growth and development as stipulated in the new mining vision of Rwanda mining policy.
Commenting on the International Mining Day that Rwanda is celebrating today, the Chief Executive Officer of Rwanda Mines, Petroleum and Gas Board Francis Gatare said that this Mining Day is an opportunity to reflect on achievements as well as gaps in the mining sector to plan the way forward.
There are major achievements to acknowledge in Rwanda Mining sector as we join the world to celebrate this day.
"We can mention the new mining law that came into force last August to address different issues including health and safety of workers, environmental compliance among others," Gatare said.
This year Rwanda also hosted TIC conference, first of its kind in Africa attracting key global players in mining; an opportunity to show the world that Rwanda is open to investments that would lead to professionalizing mining.
"We can also mention efforts in exploration to obtain increased geoformation, and the on-going repatriation of Rwanda mineral information that the Belgians had collected during the colonial era. Memorandums of Understanding have also been signed and licences issued to competent investors for exploration and value addition among other achievements."
Gatare added that on top of the new mining and quarry operations law, the mining policy operations reforms and tools are being developed to support the development of the sector.
Thematic Working Group has also been created to engage stakeholders and development partners for adequately ensuring the implementation of the policy orientations for the development of the mining industry.
Source: taarifa.rw