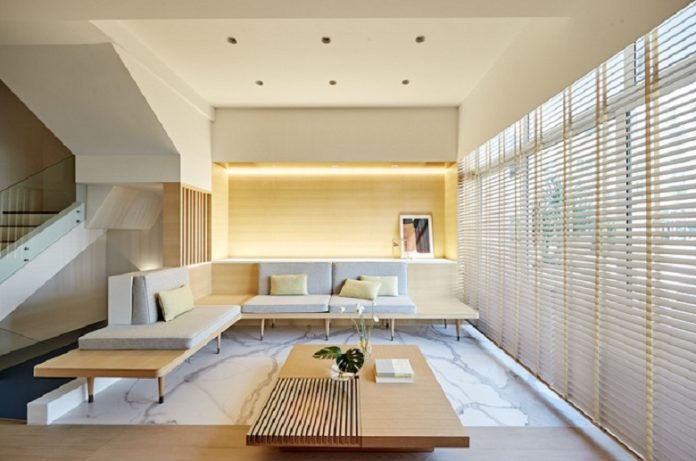 After living with a dark colour palette for many years, the homeowners of this three-storey cluster terrace home at Yishun tasked their nephew, Mikael Teh of Monocot Studio, with giving their home a much-needed revamp.
The new look: a bright and airy space influenced by the streamlined forms and light hues of Japanese design.
This built-in sofa sports an architectural silhouette with steel caps.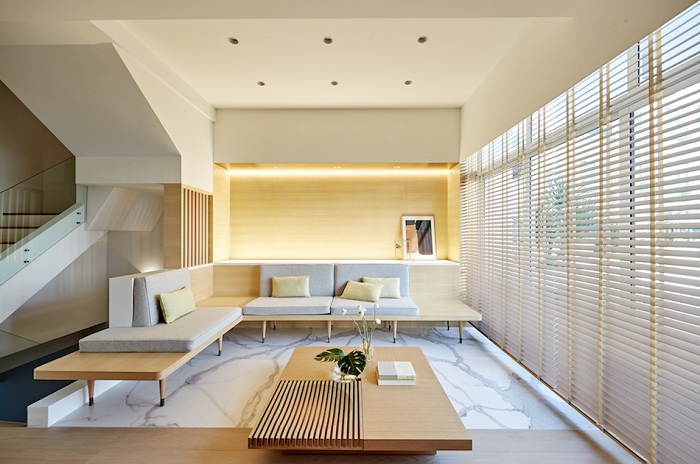 This concept was chosen not only because of the couple's love for Japan, but also out of consideration for their grandson. "He comes over to his grandparents house every day, so they requested an open space for him to play freely. As he is allergic to dust, minimalist designs and hidden storage that will not gather as much dust were key," says Mikael.