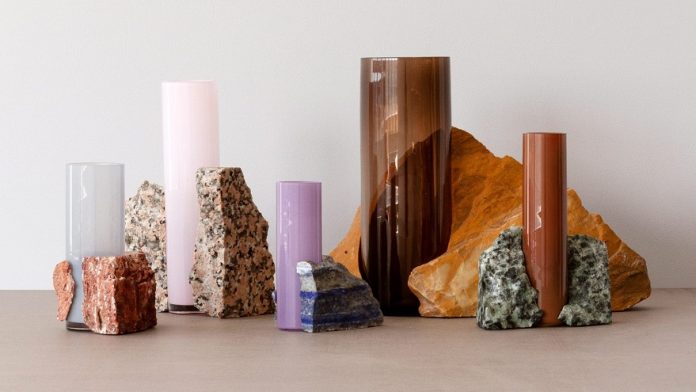 Stockholm's Studio EO marries handblown glass with fragments of discarded marble found in quarries to form its colourful Drill Vases.
Described by the creator as "an exercise in improvisation", the Drill Vases were born after Studio EO founder Erik Olovsson visited a quarry in the Carrara region in Italy.
Here he found small, discarded fragments of marble and started to collect the stones, before reworking their exterior form with a hammer and chisel.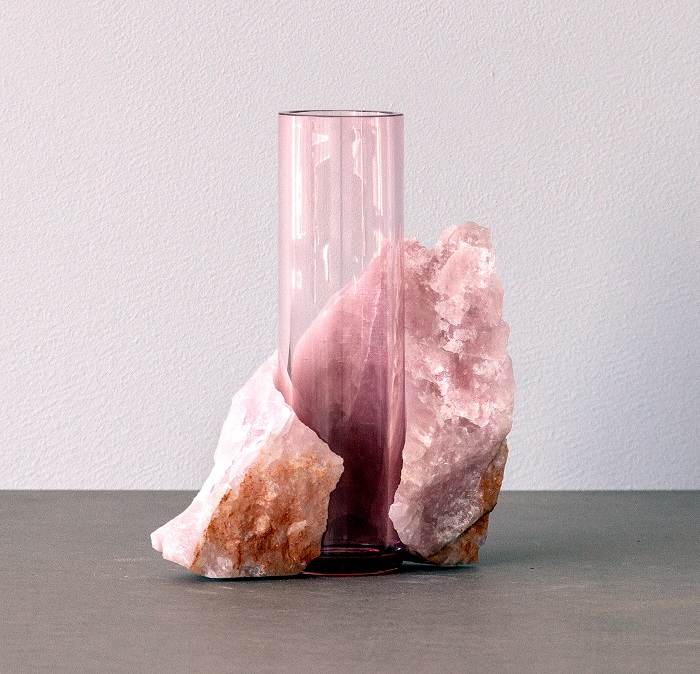 These "unpredictable and chaotic" pieces of marble are then precision-drilled to form an opening from the base – the process from which the collection takes its name.
A heavy, hand-blown glass cylinder is inserted into each of these drilled openings. The cylinder is made specially to fit the differently sized holes, by first being blown into wooden forms that are the same size as the drilled openings.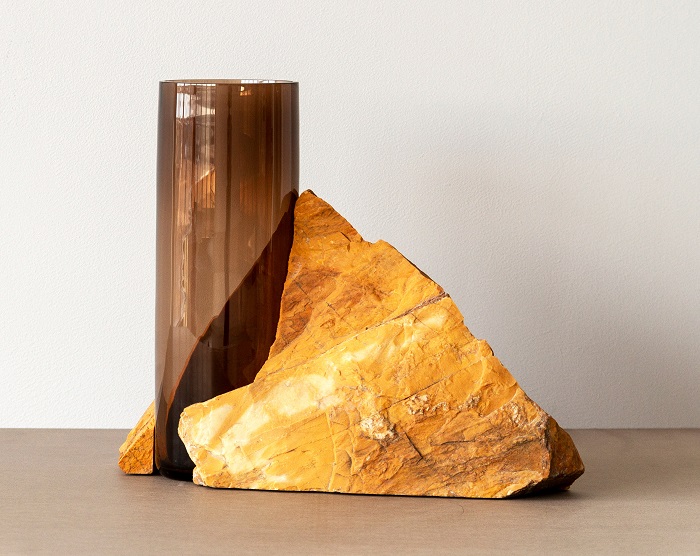 "I have always been fascinated with the stone yards and all the beautiful stones that are laying around there," Olovsson told Dezeen. "I found each of these stones interesting in its own way, and after a while I had whole collection of them."
"Some of the stones already had holes drilled in them, and the rest I drilled holes into with the idea of pairing them with a glass cylinder later on."
"Some stones will probably never be used and some are waiting for a project that suits just them," he continued.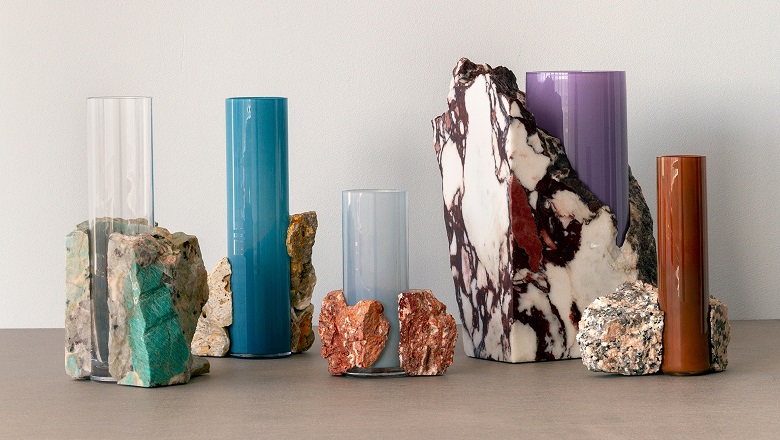 The designer explained that some of the stones are quite fragile and break during the drilling, so the tricky part of the creation process is to re-shape these broken parts with a hammer to make them fit for purpose.
"The geometry of the handblown glass provides a sense of order and control in comparison to the spontaneity of the marble," said Olovsson. "A contrast that elevates the brute nature of the marble further."
Source: www.dezeen.com