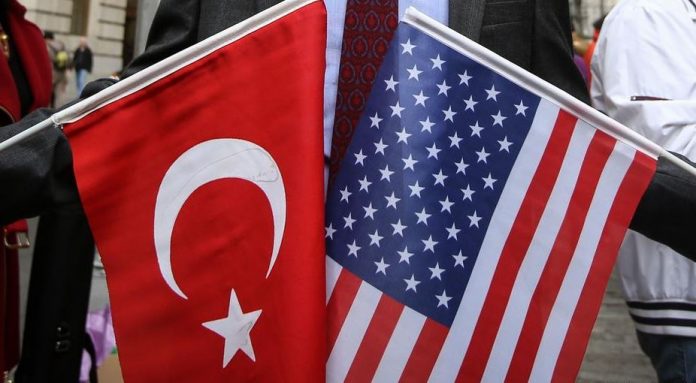 On the occasion of the US government's review of Turkey's tariff-free trade access to the American market, Stonenews.eu is presenting Turkey's exports of finished natural stone products to U.S.A.
U.S. Trade Representative in Washington said that the review is about to affect 1.66 billion dollars imports of Turkish products that benefited from the Generalized System of Preferences (GSP) last year, including natural stone products.
The table below shows Turkey's exports of finished natural stone products to the U.S.A. in 2007, based on the HS Code (Harmonized System Codes).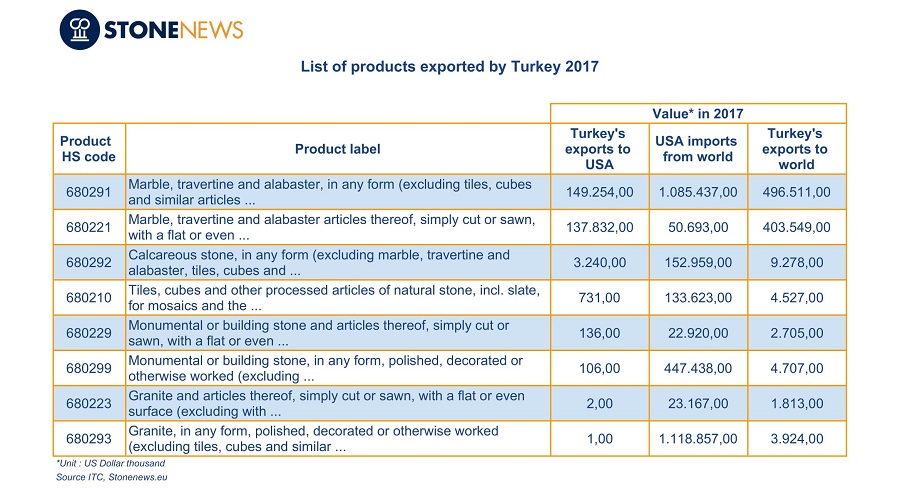 USA is the top destination country of Turkey's finished natural stone products exports, whose share in total 2017 exports was more than 31%. More specifically, it was more than 30% under HS Code 680291* and over 34% under HS Code 680221**.
It is obvious that any change in Generalized System of Preferences will significantly affect Turkey's total exports of finished natural stone products at a time when its economy is experiencing serious problems.
However, marble industries in Turkey, which is the leading exporting country globally, have the potential to overcome any problems that may arise.
*680291 Marble, travertine and alabaster, in any form (excluding tiles, cubes and similar articles of subheading 6802.10, imitation jewellery, clocks, lamps and lighting fittings and parts thereof, buttons, original sculptures and statuary, setts, curbstones and flagstones)
**680221 Marble, travertine and alabaster articles thereof, simply cut or sawn, with a flat or even surface (excluding with a completely or partly planed, sand-dressed, coarsely or finely ground or polished surface, tiles, cubes and similar articles of subheading 6802,10, setts, curbstones and flagstones)
Stonenews.eu