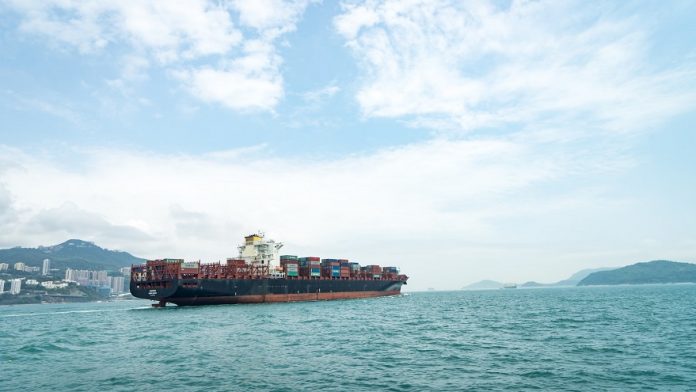 Many other vessels have decided to take their chances and circumvent the Suez Canal blockage by navigating around the Cape of Good Hope on the Southern tip of Africa.
The 5,500-mile diversion takes vessels traveling between Asia and Europe seven to 10 days longer and also involves a much higher fuel bill. The fact that ships are heading south underscores their importance as the lifeblood of global trade.
With the spotlight firmly on the shipping industry, which companies are responsible for transporting the most containers? While the industry is not a monopoly by any means, several key players do tend to dominate it.
A real-time ranking compiled by Alphaliner shows that Denmark-based APM Maersk has both the most vessels in operation and the highest cargo capacity of any shipping company. As of March 29, it had a fleet of 713 ships with a collective TEU (twenty-foot equivalent unit or standard 6.1 meter-long shipping container) capacity of 4.1 million. Swiss international cargo company MSC comes second in the ranking with a TEU capacity of approximately 3.9 million while both COSCO and CMA-CGM follow with around 3 million each. The Evergreen Line that owns the ill-fated Ever Given has 197 ships in its fleet, according to Alphaliner, while its total TEU capacity comes to 1.3 million.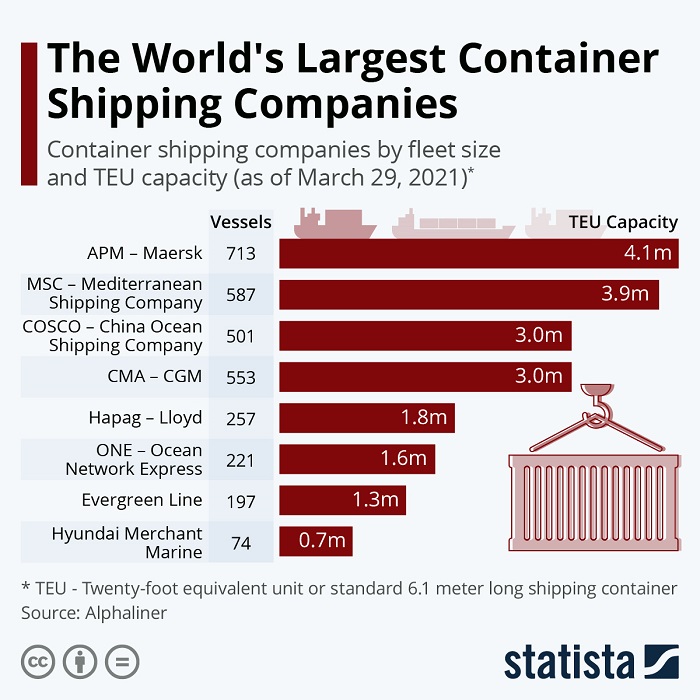 Source: www.forbes.com