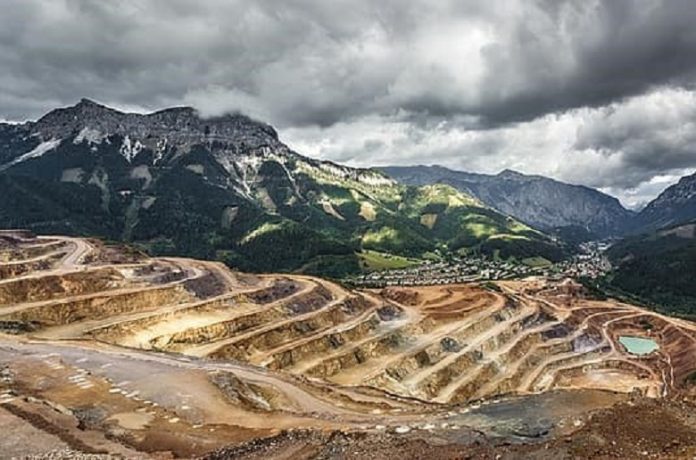 The mining industry is constantly evolving and adapting to new technologies and societal expectations.
In this article, Mining Digital explores the top 10 trends that will impact the mining industry in 2023 and beyond.
10. Reliance on green metals to power the energy transition
Certain critical materials and metals are required to power the green energy transition – lithium for EVs, copper for renewable energy systems, the list goes on. As a result of this increased demand, mining companies are ramping up the momentum in which these materials are being mined. They will also optimise the way in which these operations are carried out, ensuring the efficiency of existing processing plants and operations.
The global green mining market size is expected to grow from USD 11.0 billion in 2022 to USD 17.6 billion by 2027.
9. Deep sea mining exploration
With an expected growth of $15.3 billion by 2030, deep-sea mining is growing in popularity, year on year. This is mainly due to the fact that deep-sea mining can ease the pressure on critical material mining through the mining of polymetallic nodules. Polymetallic nodules contain significant amounts of critical materials and have been spurred by the need for critical metals to support growing populations, urbanisation, high-technology applications and the development of a green-energy economy.
8. An increasing number of M&A
The mining industry will see an increasing number of mergers and acquisitions, due to a 'lack of clear strategy' amongst individual mining companies, according to a recent Reuters interview.
7. Greenfield exploration
Greenfield exploration seeks to discover mineral deposits in new areas, away from the immediate vicinity of producing mines.
Mining companies are seeking to investigate new greenfield regions as the demand for metals and minerals continues to rise. These regions have seen minimal or no exploration before and hold the promise of uncovering fresh discoveries.
6. Cloud computing
As all industries grow increasingly digital, mining is no exception. Cloud-integrated mining processes have the ability to monitor equipment, analyse data trends and anticipate processes, amongst other things. By utilising cloud computing, mining companies can make use of data processing and handling abilities without the need to maintain costly IT infrastructure. This results in a reduction of capital expenses and prevents additional operational costs. Furthermore, cloud computing allows authorised users to access mining data remotely, promoting seamless communication and mitigating issues caused by data silos.
5. Processing more recycled materials
In line with the circular economy efforts most industries are pushing for, throughout 2023, the mining industry will likely increase recycling efforts to increase production and keep up with demand.
4.  Greater inclusion and diversity efforts
There has been a renewed focus on the well-being of employees within the mining sector. While physical safety is no longer a major concern, the wider mining industry is aware that more needs to be done within the diversity and inclusion spheres.
3. Building resilient supply chains
With threats such as cyberattacks, labour or material shortages and increased prices due to the war, ensuring the resilience of supply chains is something mining companies are increasingly looking towards this year.
2. AI & machine learning
Technological innovation can lower costs and enhance operations as a whole. AI programmes help in monitoring all mining equipment, including autonomous vehicles and analysing all the data involved within a mining process. Smooth mining operations are achieved by utilising equipment maintenance, performance tracking, and fault identification. This extends to cybersecurity measures as well.
The implementation of artificial intelligence transforms the mining of raw materials from a labour-intensive activity that depends on human involvement to a systematic process that prioritises safety measures for the workers, enhances precision, eradicates errors, and accelerates decision-making.
1. Sustainability & ESG
Unsurprising to most, given the vast traction environmental concerns have garnered over each and every industry, addressing sustainability or perhaps, the lack thereof, is number one on the agenda of mining trends in 2023.
Source: miningdigital.com