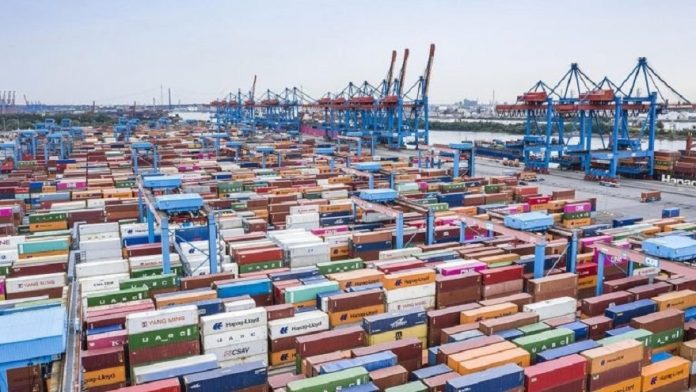 Over the course of the next few weeks carriers will know what kind of losses they will make over the course of the year, with further wide ranging capacity cuts meaning that rates will need to hold up if the carriers are to successfully manage their losses as a result of the Covid-19 crisis.
An increase in the number of cancelled sailings to 212 from 45 over the last week with the scope of the cancelled services stretching to the end of June, could prove costly if rates fall to 2009 levels, according to the latest Sea-Intelligence report.
The Asia-Europe trades have seen the greatest level of capacity withdrawal with close to a third of the scheduled sailings, 29-34%, having been cancelled, said the report.
"The financial impact on the carriers could also be profound, although the magnitude to a large degree depends on the carriers' pricing discipline going forward."
In the worst-case scenario carriers could take a US$23 billion hit in the course of this year, compared to 2019.
"It is therefore clear that the primary purpose of the capacity reductions should be seen as an effort to prevent a catastrophic drop in rate levels. The cost savings are also important, as they too are measured in the billions, but pale in comparison to the impact declining rate levels will have," said Sea-Intelligence.
It is for this reason that the next few weeks could be make or break for the lines, with the developments in rates, particularly in the two major trades on the Pacific and Asia-Europe, important for the carriers, it will determine whether there are further, "more aggressive" capacity cuts.
In the least catastrophic scenario, with no material decline in freight rates and just a 10% reduction in volumes, the lines' profits would fall by a more modest, but still massive, US$6 billion compared to last year.
Latest Freightos FBX index statistics show that rates have seen a 2% increase in the global average rates over the last week, but the daily rate has not moved from US$1,459/FEU. On the Pacific, daily eastbound rates remain at US$1,589/FEU, up 2% on a week ago. While the Asia-Europe trades are have also seen static daily rates at US$1,402/FEU, but they are down 3% from a week ago.
Source: container-news.com