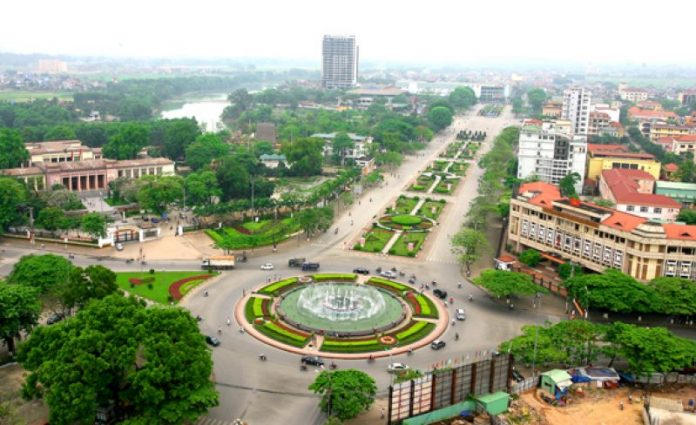 The northern province of Thái Nguyên will publish a list of 65 projects calling for investment at the investment promotion conference to be held here on July 1.
Fifteen of these projects are related to the industry sector, 19 to the agriculture sector, 12 to the trade, culture, sports and tourism sectors, 15 to transport and urban area development, while the remaining are related to healthcare and education.
Among these projects are the infrastructure developments of 10 industrial clusters such as Quyết Thắng, Bá Xuyên, Nam Hòa and Kim Sơn; a 220ha hi-tech farming in three communes of Tân Đức, Úc Kỳ and Xuân Phương, a hi-quality tea processing plant covering 100ha in Đại Từ District and Đông Tam Đảo eco-tourism complex spanning 5,000ha in two communes of Thành Công and Phúc Thuận.
Others include a 3ha agricultural and food market which will be home to 2,000 traders in Thái Nguyên City and Sông Công II urban area and service complex in Sông Công City.
In the past few years, Thái Nguyên has provided many incentives to investors, including those in land rental and clearance, infrastructure development, corporate income tax and others in trade promotion, personnel training and IT appliance and transfer.
The province has also drawn up a scheme on improving its investment climate from now until 2020, with a focus on speeding up administrative reforms, building new investment policies and attracting more investment capital.
In the first five months of this year, the province granted in-principle investment approvals to five projects, expected to cost more than VNĐ3.4 trillion (US$124 million). It also licensed eight others, capitalised at VNĐ1.8 trillion ($79 million).
Currently, the province is home to 900 valid projects with a total investment capital of some VNĐ15 trillion ($658 million). Of these, 120 are foreign-invested, valued at $7.2 billion.
During a working session with Deputy Prime Minister and Foreign Minister Phạm Bình Minh late last week, provincial leaders proposed that the ministry support the introduction and connection with foreign diplomatic missions, international organisations, investors, business associations and potential foreign enterprises to help promote investment in the province.
For his part, Minh urged the ministry's agencies and other relevant units to co-ordinate with Thái Nguyên's departments and agencies to prepare for the upcoming investment promotion conference.
He also suggested the province focus on calling for investment in key areas as well as the best commitments on preferential policies for investors.
Source: vietnamnews.vn