World trade is changing, as trade protectionism holds a dominant position with sanctions and tariffs being imposed between countries.
While U.S. American sanctions have been imposed to China, Iran and Russia and negotiations on Brexit are still on the table together with ongoing political and economic developments, world trade is suffering from uncertainty and trade flows are changing course.
But which are the world's top export countries, according to World Trade Organization figures?
China holds the reins with its export activity worth $ 2.26 trillion a year, followed by the US that ranks second with exports worth $ 1.55 trillion.
Third comes Germany, a major car exporter, that holds a total of $ 1.45 trillion a year.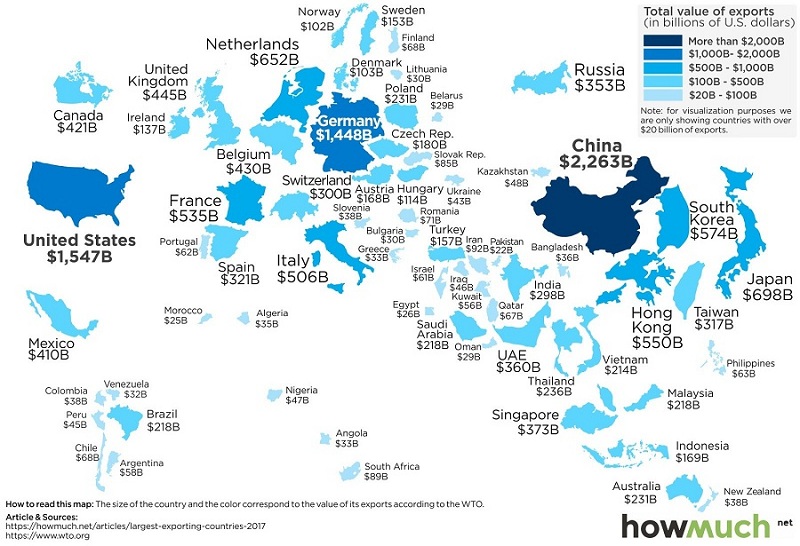 Japan and the Netherlands are completing the top five with exports worth $ 698 billion and $ 652 billion, respectively.
Sixth is South Korea with exports of $ 574 billion, followed by Hong Kong ($ 550 billion), France ($ 535 billion), Italy ($ 506 billion) and the United Kingdom ($ 445 billion).
Source: naftikachronika.gr