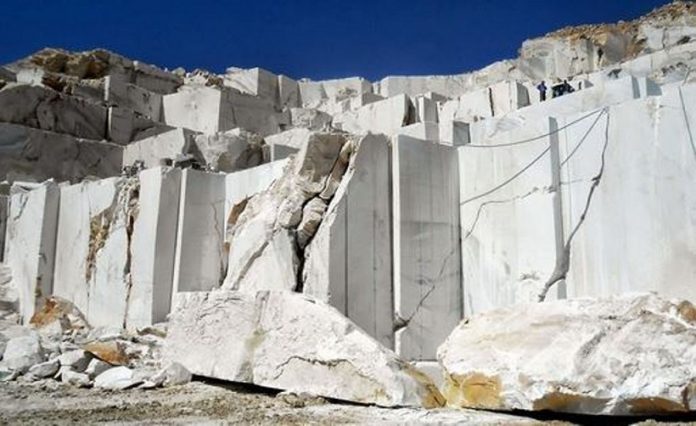 The High Economic Council's decision on cutting tariffs on marble exports has not been implemented for more than a year and a half.
Currently, the export duty on marbles and travertine is 20 percent. The council decided to reduce the export duty to one percent.
Afghanistan is said to have marble deposits worth 150 billion dollars. A US Geological Survey report estimates marble reserves in Afghanistan at 1.3 billion tonnes, with an approximate value of 150 billion dollars.
Under the High Economic Council the decision, around 133 firms have invested $60 million so far. Of them 25 firms are working on extraction of marble stones and the remaining 109 are processing them. Some other companies have been inactive due to a variety of issues.
Source: www.pajhwok.com