Marmomacc is the top worldwide trade fair for the stone industry. It's an annual set of events which are held in Fiera Verona, Italy. The 2018 edition will take place from 26 to 29 September and is expected to be a record breaking event for the sector. It will mark 52 successful years as a meeting place for professionals and businesses dedicated in the stone industry and technology sector.
Italy's Marmomacc is a platform where professionals and growing businesses promote knowledge and innovation through several conferences, seminars and presentations exclusively for the show. It provides a unique and diversified environment which includes about all sectors related to natural stone, such as design, machinery, processing technology, tools, chemicals and finishes. Numbering 1,636 exhibitors and 67,000 visitors coming from 145 countries in an exhibiting area of 81,271 sqm, Marmomacc trade fair is on the list of must-see events for everyone in the stone industry.
The planned events include the return of the International Stone Summit, a conference involving the main world marble associations, followed by the pavilion The Italian Stone Theater, whose subject is 2018 Water and Stone, aimed at emphasizing the relationship between water with its fluid nature and the solidity of natural stone. Moreover, you can find the new exhibition in which major brands of furniture and design – like Baxter, Swarovski, Luxury Living Group –  create specific projects for marble companies. In addition, the course schedule promoted by the Marmomacc Academy will give space for the training of architects.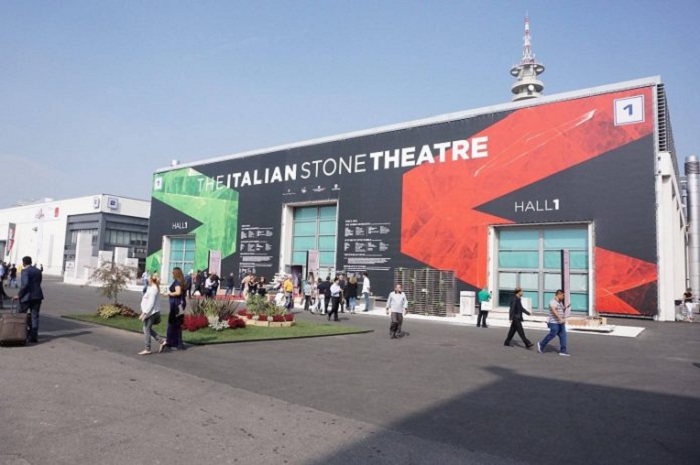 Among the several events during the trade fair, there is a special category dedicated to competitions and awards for people who have promoted innovation and excellence in the use of stone. The Best Communicator Award is granted to the best exhibit stands at Marmomacc. Four categories will be considered – Stone, Design, Machinery, Tools – and in each one there will be two winners, one Italian and one international. This year's 12th edition of the prize will be presented on Thursday, September 27, 2018 at 20.30.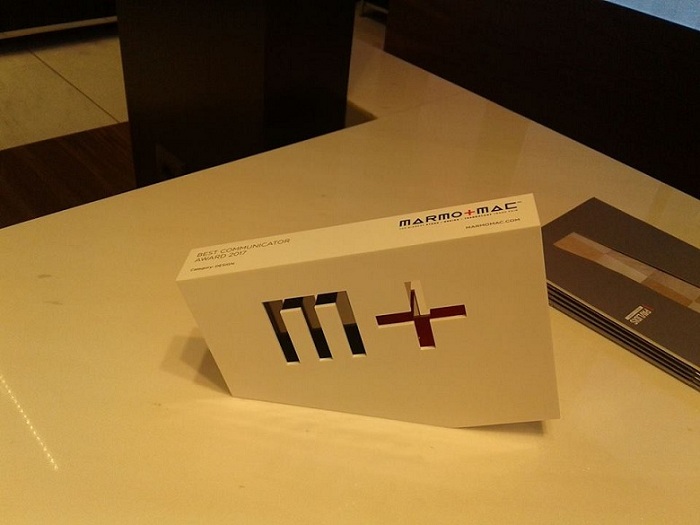 The Icon Award is given to the stone project that will become the image of the communication campaign for the next Marmomacc. This prestigious award is exclusively for all installations exhibited in The Italian Stone Theatre. The prize is granted to the work that best communicates the beauty and versatility of natural stone together with the craftsmanship and industrial skills of Italian companies.
Stonenews.eu will be there to