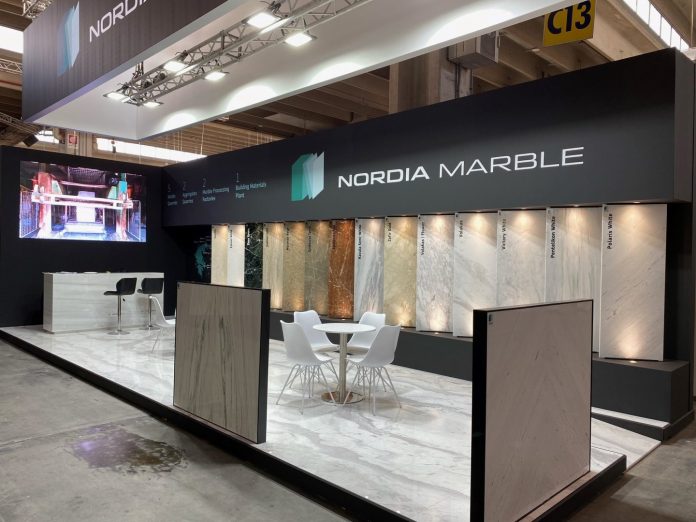 Nordia Marble, a leading Greek marble company that can trace its roots back to the beginning of the previous century, is participating for the 6th time at the Marmomac 2022 marble exhibition in Verona, Italy.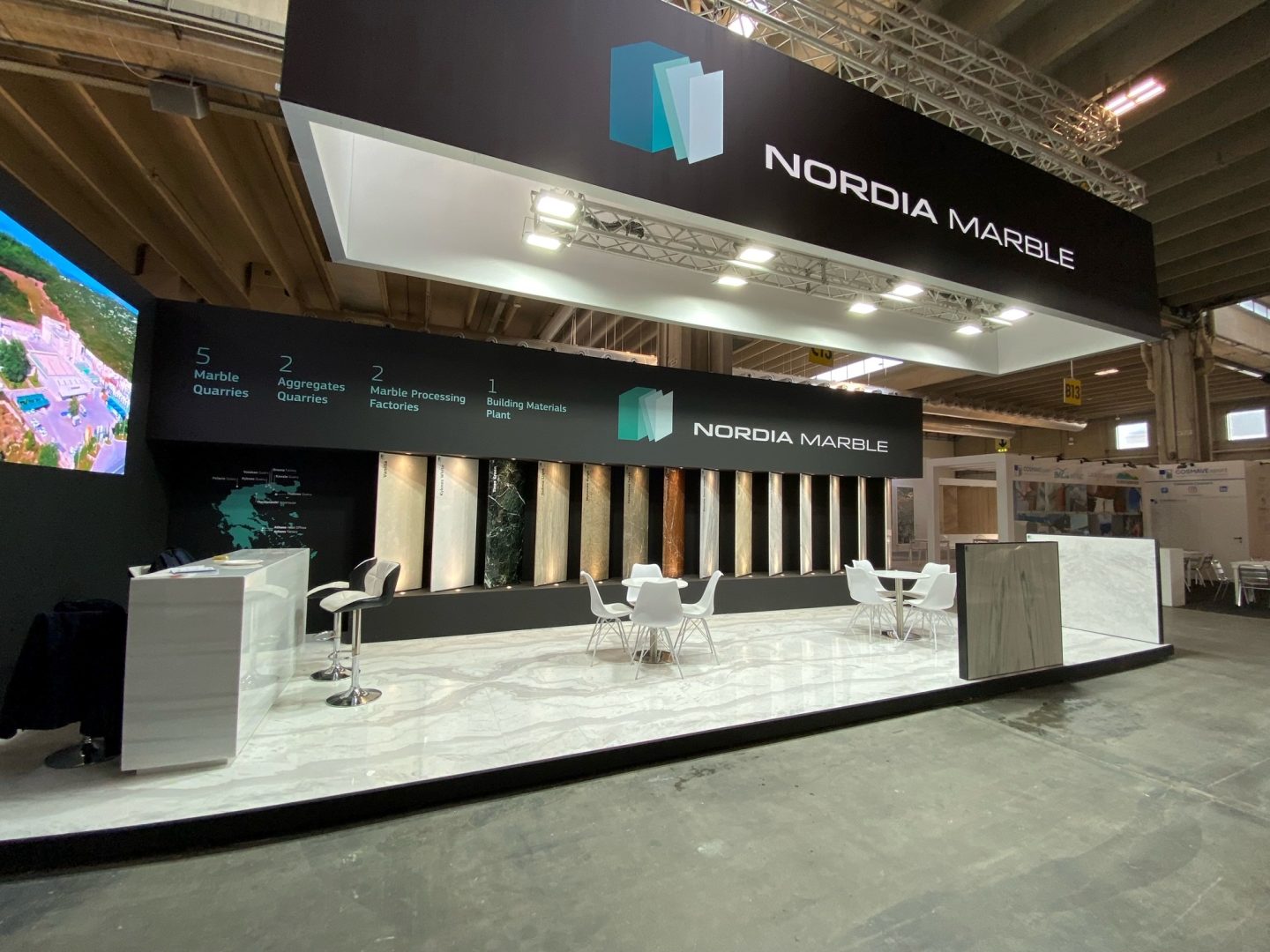 In Hall 9, counter C13, Nordia's new Volakas Sea Wave captivates visitors' attention with its tumultuous grey pattern and elegant white background. After enjoying the awe-inspiring flooring visitors can inspect slabs of Greece's finest marble; a fine collection of materials that reminds us of the beauty of natural stone.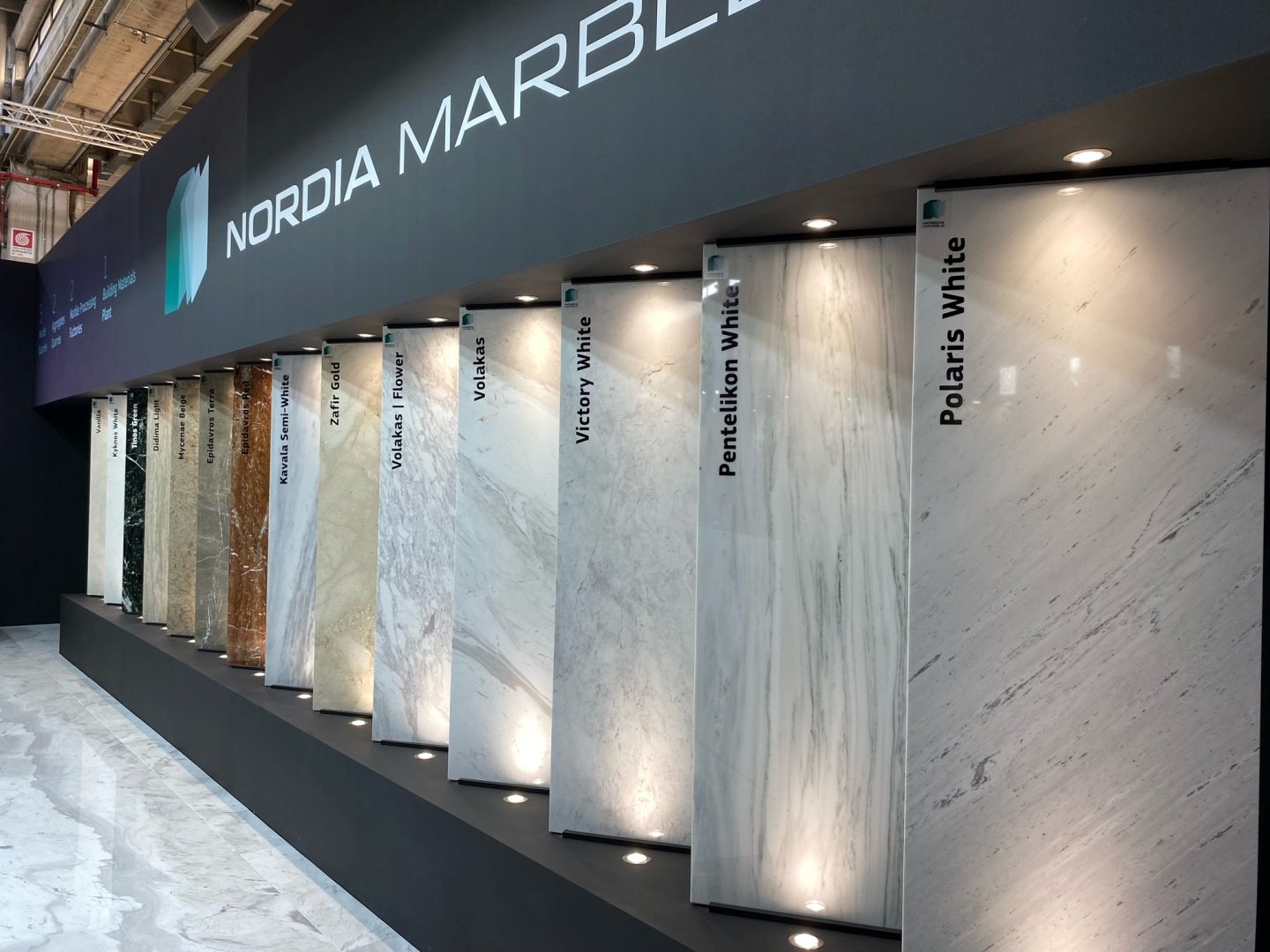 Marble constitutes an excellent choice for timeless structures, captivating designs, and chic architecture. Similarly, Nordia Marble with its century-old experience, 5 marble quarries and 2 marble processing factories constitutes the perfect partner to bring that timelessness out of the mountain and into your world.