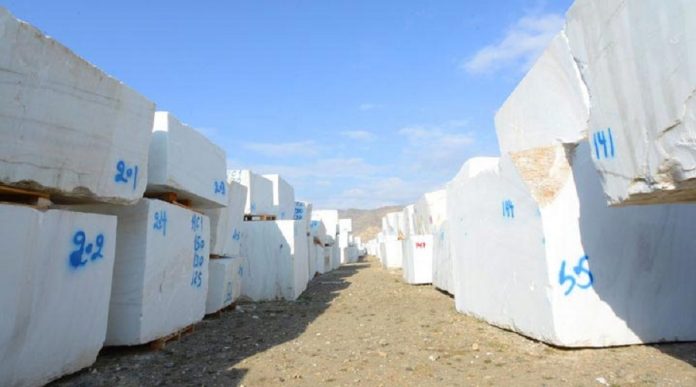 Pakistan has great potential to earn billions of dollars from exports of marble products and the government should address issues of the sector to harness its potential, said Islamabad Chamber of Commerce and Industry (ICCI) President Muhammad Shakeel Munir.
Chairing an oath taking ceremony of All Pakistan Marble Industries Association (APMIA) on Saturday, Munir said that Pakistan has huge reserves of marble and granite, but the country could not exploit its potential due to lack of modern technology and machinery.
Non-mechanised extraction was wasting around 70% of marble products, he lamented, adding that the government should allow duty-free machinery imports to help the sector produce value-added products and boost exports.
"High electricity tariff is affecting the growth of the marble sector," he said. The ICCI president urged the government to either provide subsidies or tax exemptions on electricity bills of the industry.
He highlighted that the sea freight cost for marble exporters has surged significantly. "The government should provide a volume-based freight subsidy or rebate to ease marble exporters problems," he added.
He was of the view that the government should also provide financial support to marble exporters for participating in global trade fairs, which would improve the country's exports.
Munir suggested that marble products should be included in the preferential trade agreements.
Investors should be given the legal right of quarries, he said, adding that currently the quarries are provided on contractual basis to investors.
Source: tribune.com.pk