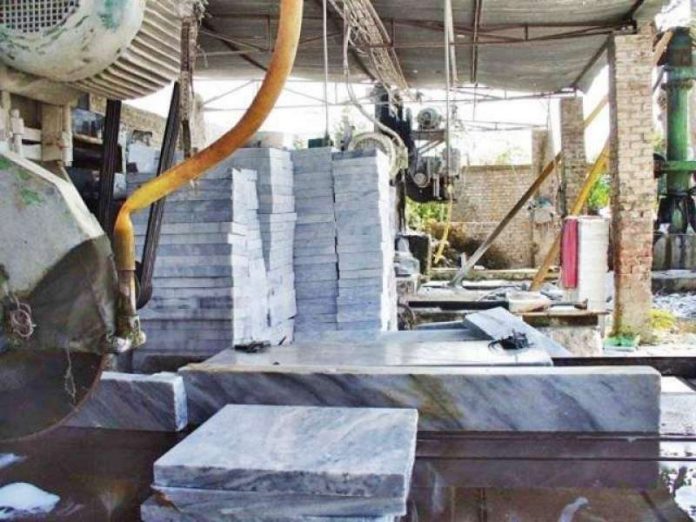 The rising fuel and electricity prices and slowdown in the construction sector have brought the marble industry of Khyber Pakhtunkhwa to the brink of collapse.
There are over 6,000 marble factories in KP which are now facing numerous challenges and would be shut down due to prevailing situation.
Asghar Khan, Chairman of All Pakistan Marble Industries Association, said that marble industry has been a source of livelihood for hundreds of thousands of individuals across various districts of KP, including Mardan, Nowshera, Buner, Swat, Swabi, Peshawar, Abbottabad, Mansehra, and Mohmand. Not only does it provide employment opportunities, it also contributes to the national economy through tax revenue.
However, Khan points out that the government's decision to increase power tariffs, coupled with additional taxes, resulting from fuel adjustments surcharge in electricity bills, has pushed the industry to the brink. These additional taxes include sales tax, withholding tax, and general sales tax (GST), making it increasingly challenging for marble factories to remain operational. Additionally, the marble industry is struggling with increased in transportation costs due to soaring fuel prices.
Hassan, a marble dealer, attributes the slowdown in construction activities across the country to broader economic challenges, particularly inflation, which has eroded the purchasing power of consumers. He sid that despite the rich and diverse deposits of marble in the Mohmand tribal district of KP, the development of the Mohmand Marble City has been sluggish for various reasons.
However, there is a glimmer of hope as the Marble City has now been granted the status of a special economic zone and is included in the China-Pakistan Economic Corridor (CPEC). This presents an opportunity to leverage Pakistan's high-quality marble industry for the benefit of the national economy. Still, it necessitates urgent attention and incentives from the authorities, as Maharaj suggests, to unlock its full economic potential.
Source: www.pakistantoday.com.pk