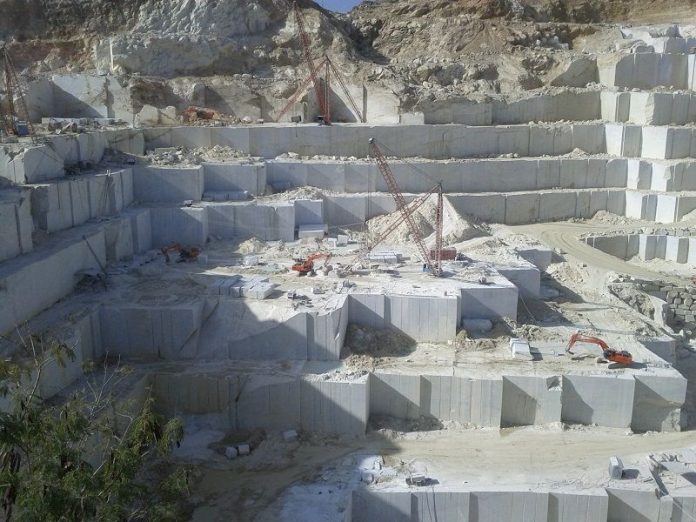 Saudi Arabia has decided to increase customs duties on certain building materials such as ceramic tiles, marble, travertine and alabaster. The customs duty rates for these products will be increased from the current rates of 5% and 12% to rates between 12% and 15%. Customs duties are also expected to increase for the import of various machines and equipment. Given the fact that there has been an upward trend in construction in Saudi Arabia during the last years, imports of the above will be affected. More specifically, the construction sector contributed almost $43.5 billion to the national economy in 2019, representing 5.5% of total GDP and 7.3% of non-oil GDP, recording a 4.6% growth in real terms, according to the local General Authority for Statistics. 
Construction projects mainly include public works such as transport networks, hospitals, schools, as well as residences, technology networks, entertainment facilities and hotels. Especially for housing, there is a major housing programme running since 2017 in the kingdom, the Sakani programme, released by the Saudi Ministry of Housing aiming at affordable housing for all citizens. One of the key targets of the government is to increase Saudi home ownership to 70% by 2030, while in 2016 ownership was just 47%. This will require a consistent supply of housing, with millions of affordable new homes for Saudis, leading to a major expansion of the sector.
The 2019 construction growth was also due the launch of numerous mega-projects, such as new infrastructure works, including road upgrades, landscaping and office buildings, in preparation for the Kingdom hosting the G20 Leaders' Summit in Riyadh in November 2020.
Marble is one of the products in the list of new higher import duties, a natural material highly prefered by the Saudis due to its special characteristics, its solidity, durability and cooling effects. And let's not forget Mecca, where marble is dominant, especially in its unique flooring, consisting of the rare Thassos white marble from Greece, which reflects the sun's rays.
Numbers confirm marble's popularity in the kingdom. According to ITC, in 2019, marble blocks and slabs imports of Saudi Arabia reached $33.35 million. Turkey was the major supplier followed by Italy. Finished marble products imports, on the other hand, blasted off to $202.88 million. Turkey is again the major supplier, leaving far behind Italy and China in the second and third place respectively.
The date of entry into force of the duty increase (initially scheduled for June 12) has not been decided by the Saudi customs.