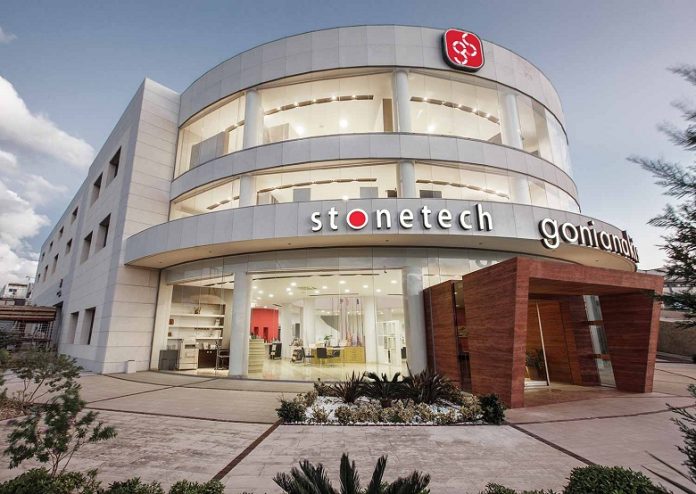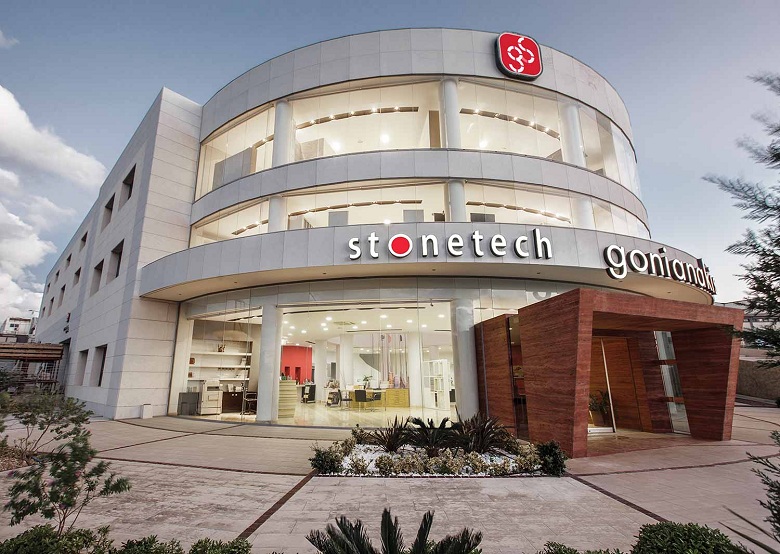 Stonetech Group will be at the International Exhibition TISE-StonExpo, held at the Mandalay Bay Exhibition Centre.
The exhibition, which will take place from 31 January to 2 February in Las Vegas, USA, will allow the Stonetech team to present its iconic products to the exhibition visitors.
The company will present products from central Greece, such as the dark grey calcite Aliveri grey and the light grey calcite Renata. The Skyline, a light grey with white and gold veins calcite and the Silver Cloud, a light grey with white veins calcite. The Ionian terrazzo, light-beige calcite with grey terrazzo formations, and the Dionissos, white calcite marble with soft green veins. The Silver grey, grey marble calcite with characteristic thin diagonal white veins, and the French vanilla, a cream colour calcite marble.
Products from northern Greece, such as the pure white dolomite marble Thassos, white dolomite marble with butterfly grey and brown veins Ikarus and the green calcite marble with white veins Veria green will also be at the exhibition.
Visitors can visit the company's booth in No 4930.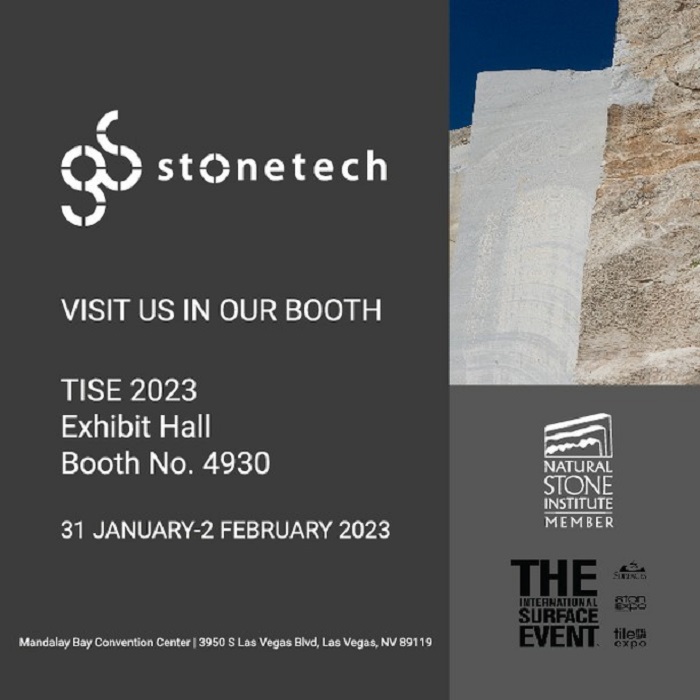 Stonetech
Stonetech, founded in 1975 in Greece, is a vertically integrated company specializing in quarrying, processing, and natural stones and surface application. With two factories, three showrooms, and five owned marble quarries in Greece, Stonetech is an established company with an export activity to over 40 countries while undertaking prestigious projects worldwide.