The Tuwaiq International Sculpture Symposium, a Riyadh Art program, announceed Anna Korver, Haider Alawi Al-Alawi and Kim De Ruysscher as winners of its 2021 edition.
Following a three-week live sculpting period, which included a dynamic program of talks, workshops, guided tours and educational visits, the winners were selected by the Riyadh Art Expert Panel on December 6 as the 20 new works were unveiled to the public in Riyadh's burgeoning JAX District.
The resulting sculptures produced as part of Tuwaiq Sculpture will be relocated to permanent locations throughout the capital city of Saudi Arabia, in line with Riyadh Art's mission to enrich the everyday lives of its residents and visitors alike. The initiative integrates art into the fabric of the city, contributing to Riyadh Art's vision to transform the city into a gallery without walls for all to enjoy.
The first prize is awarded to Anna Korver for the masterful way in which her artwork entitled The Lighthouses tripych fuses abstract geometrical forms with multiple cultural associations, suggesting female figures and opening a space of interaction.
The second prize is awarded to Haider Alawi Al-Alawi for his vision in condensing the experience of landscape in a synthesis of abstraction and figuration. His sculpture entitled Desert Lines evokes the Saudi landscape, characterised by sun, wind and sand.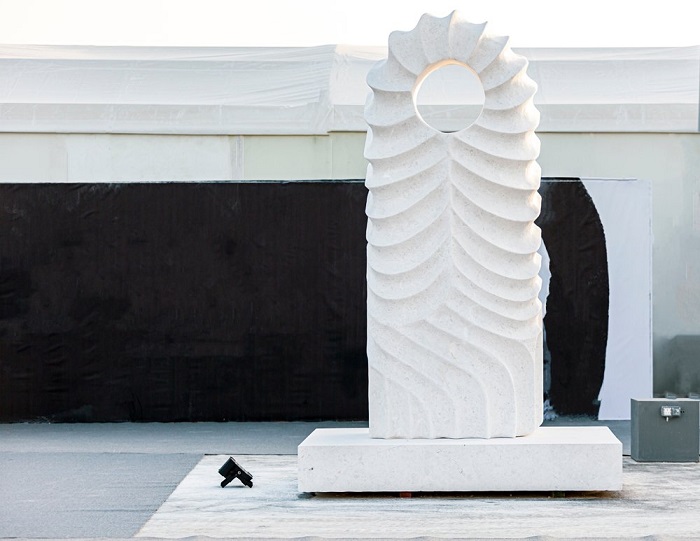 The third prize is awarded to Kim De Ruysscher, who poses through his sculpture entitled Unseen, an open enigma in which the idea of figuration is questioned by the concept of illusion through covering.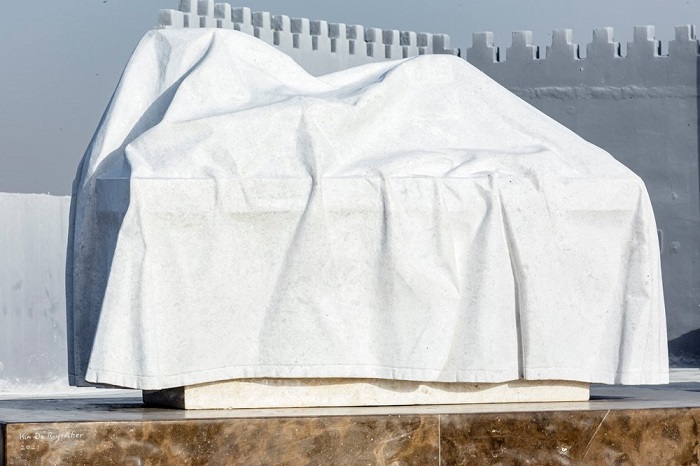 Under this year's theme of The Poetics of Space, the artists spent 21 days exploring the connections between matter and emptiness, light and shadow. Visitors were invited to delve into the creative process through a live setting open to the public, observing as gigantic blocks of black and white pearl marble gradually transformed into the sculptures standing today.
After more than 400 sculptors from 71 countries initially applied to take part in the initiative, 20 chosen artists have travelled to Riyadh from around the world to participate in this cultural exchange, uniting international and local minds through sculpture and furthering Riyadh as a cultural hub in Saudi Arabia. The next edition of Tuwaiq Sculpture will take place in 2022.
Source: saudigazette.com.sa