Thrace Marble, apart from the enormous volume of semi-white marble from Kavala that it processes, has been importing semi-white marble from the island of Marmara in Turkey, known to everyone as "Turkish".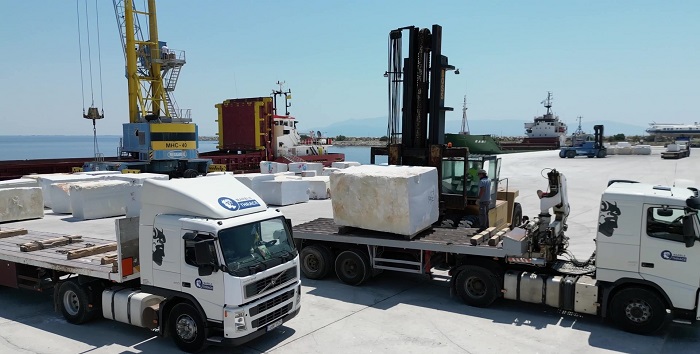 It is a calcareous marble, durable and resistant to time, used in many constructions and installations. Thrace Marble usually supplies its customers with polished marble. However, many projects have been carried out with hammered or sandblasted marble, and the results have been equally impressive.
Thrace Marble, one of the primary importers of Turkish marble in our country, knows the material very well and constantly travels to check the raw material and market needs.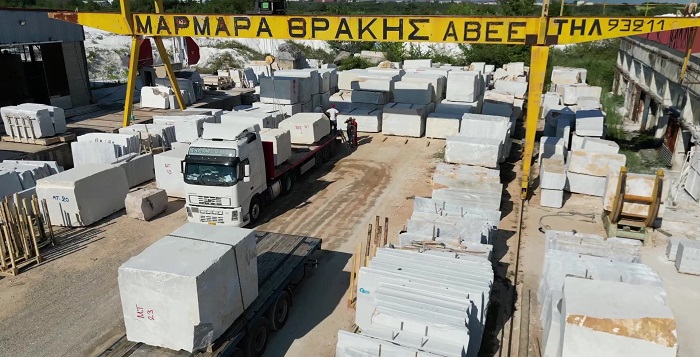 The quality of Turkish marble is a project of immense importance for the company since its goal is the satisfaction of its customers and partners. Therefore, it continuously invests in it with tangible and intangible resources.
Turkish marbles are imported via ships to serve the required quantities to meet the needs of the company and its network of customers.
Recently, this year's second ship of Turkish marble volumes was unloaded, while the company is targeting the import of another ship load later in the year.