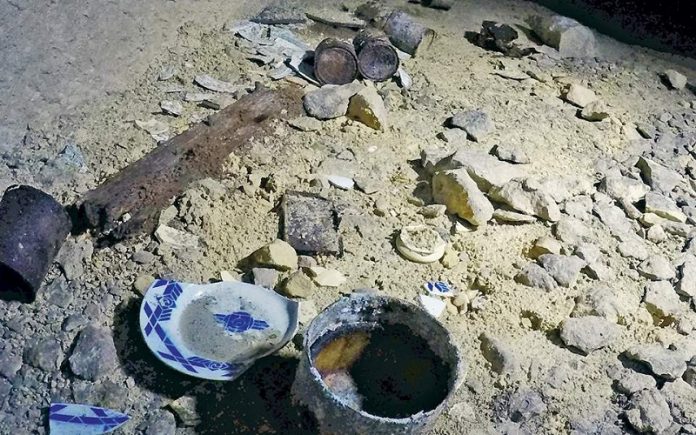 75 years have passed from D- Day. Underground quarry saved the lives of thousands of civilians.
Unless there was the vast underground quarry where thousands of people were hidden from the outskirts of Caen or Khan, as is the correct pronunciation of the name, the Allied landing on the beaches of Normandy on June 6, 1944 would have cost much more civilian lives. In the Battle of Normandy 20,000 civilians were killed.
Today, archaeologists are attempting, with the help of laser detectors, to map the underground quarry that hosted Caen civilians at that time, and to create three-dimensional illustrations of the underground spaces and the objects there. Once completed, the project will be posted on the Internet.
The tremendous cave complex remains inaccessible to the public. It is one of the most well-preserved improvised shelters in Caen, which is now a real capsule of time for the alliance period. Its interior is full of life and discomfort for all who have fled there. There are footwear, the head of a doll, broken dishes, a rusty key, cutlery, a rosary, and many other personal items that make up the imagination. Some observed bottles indicate where the first aid station was located. A little further, amidst water and mud, covers the now rotten straw layers, which show how difficult it was for those refugees to live.
Source: kathimerini.gr