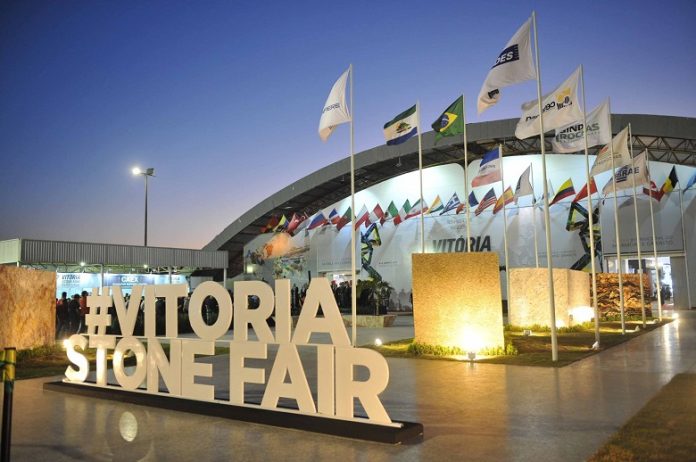 As part of the ornamental stone sector in Latin America and around the globe, Vitοria Stone Fair brings together leading extraction and processing companies of natural stones, equipment, machinery, inputs, and technologies from all over the world.
The event is an opportunity to conduct face-to-face business, evaluate products and services, work with marketing tools, expand actions and product launches, strengthen partnerships and prospect new markets.
Showcase to the world, Vitοria Stone Fair takes place in Espírito Santo, home to the largest industrial park in Brazil and holds more than 90% of the multifunction looms in operation. While Brazil has the widest diversity of natural stones in the world – there are more than 1,200 varieties – ES is the largest national producer and exporter of slabs and blocks.
"Vitoria Stone Fair's path is linked to the history of hundreds of companies, investors, buyers, institutions, and every individual who believes in the importance and potential of natural stones."
Today, Vitoria Stone Fair is one of the four major worldwide ornamental stone events and the only fair in the Americas focused exclusively on the natural stone sector. Over the years, the fair has seen family-run companies reach international relevance, following the purchase of modern machines and making Brazil the second-largest importer of technology for ornamental stone processing.
Vitoria Stone Fair grows every year in international participation. The event's program seeks to foster business and strengthen the stone sector in Brazil and Latin America, bringing new markets and encouraging the exchange of companies and entities with international actors.
Vitoria Stone Fair 2023
International Marble and Granite Fair
Dates: 7/2/2023 – 10/2/2023
Venue: Carapina Centro de Eventos, Serra, Brazil