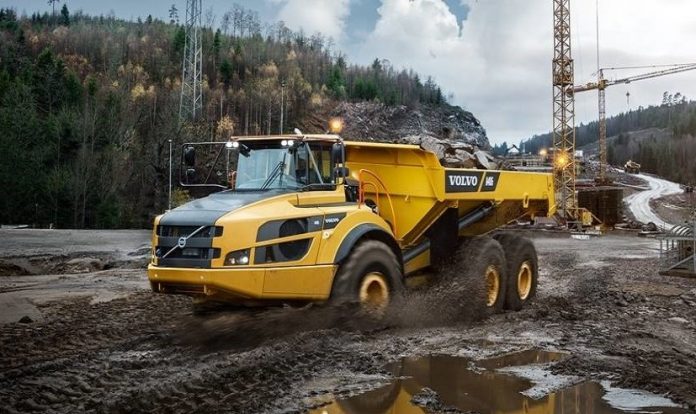 With the invention of the world's first articulated truck, the DR 631 Gravel Charlie in 1966, Volvo Construction Equipment changed the construction industry forever. Since then, machine owners and operators have been in constant contact with innovative solutions provided by Volvo's top machines.
The brand new A35G / A40G articulated trucks are designed to carry heavy loads on off-road shipments and together with the long life of the machine, quality, reliability and durability are all you can expect from Volvo.
Balanced performance from deep dusty to deep mud roads is achieved with dynamic and predictive gear changes adapted to any operating conditions. Working in all seasons, terrains and applications is not a utopia with Volvo bodybuilding solutions and different chassis options leading to a custom machine that fits each customer's workplace.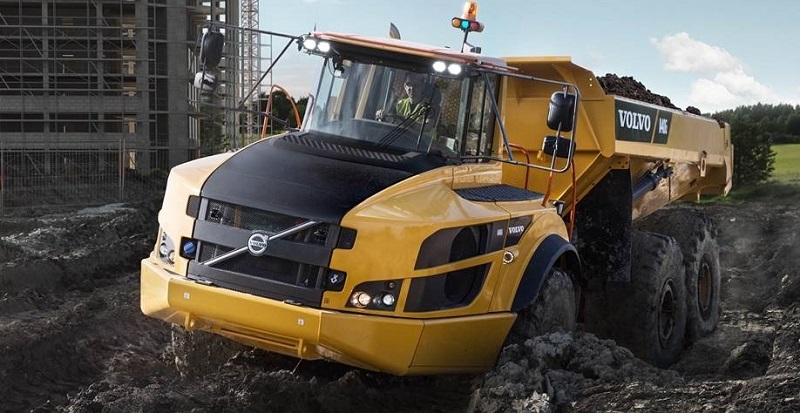 Featuring innovative features, including Volvo smart systems and diagnostic tools, the revolutionary MATRIS, CareTrack and On Board Weighing technology, the A35G and A40G articulated dump trucks give engine owners, operators and technicians access to a wealth of data productivity and will save money. The weighing system, On Board Weighing System, guarantees the optimal load in each cycle, while the telematics MATRIS and CareTrack allows the monitoring and tracking of the machine.
In addition, the A35G / A40G is powered by the world-renowned Volvo engine that offers excellent fuel efficiency without compromising on power or performance. With guaranteed fuel efficiency, innovative technology and useful operating data tools, this machine will help control maintenance costs, increase profitability and consequently improve return on investment. With smart systems from Volvo, such as MATRISTM, CareTrack ™ and On board Weighing, you will optimize your production and minimize operating costs.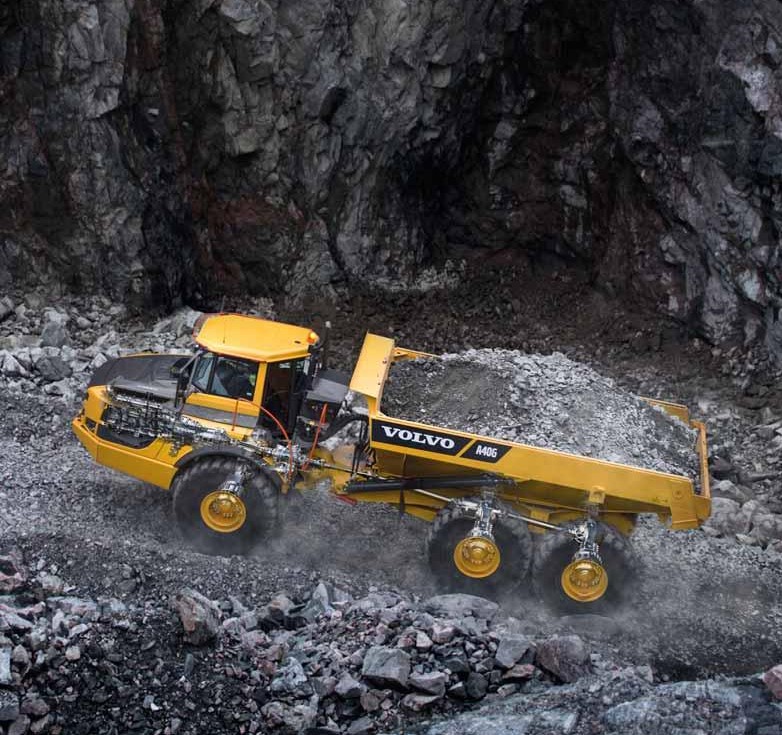 You can go where others cannot! The modular transport system provides complete flexibility, so you can access the entire construction site and climb steep slopes. Work in all seasons, terrains and applications. The A35G and A40G modular trucks excel in a variety of terrain conditions, offering durability that you can count on.
Safe and easy access to grouped service points via the front swing-down grille – which acts as a service platform – and as a 90-degree hood to the engine. With industry-leading access, maintenance of your machine is quick and easy. The front grille rotates downwards, opening up a service platform with non-slip stairs. The electric hood of the engine opens at 90 degrees, allowing full and safe access to the engine compartment.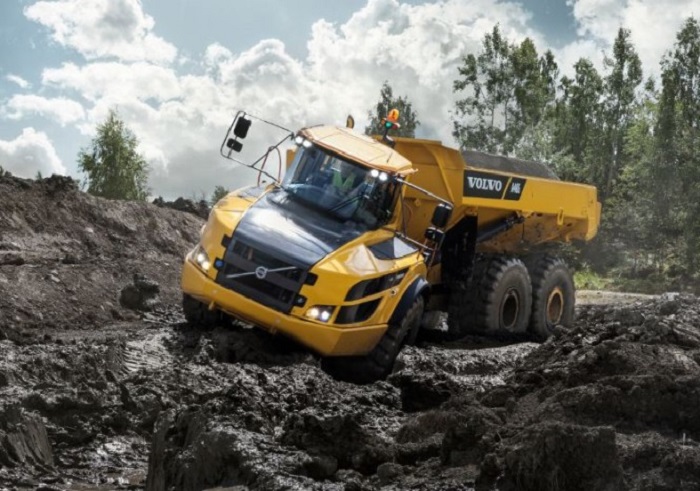 In terms of loading there is an optional on-vehicle weighing system that guarantees optimal load on each cycle and maximizes output.
With the A35G, the A40G can improve productivity, because you can carry more in one go. Volvo is the world's leading manufacturer of modular trucks. The new dump support system increases stability and control even in harsh environments.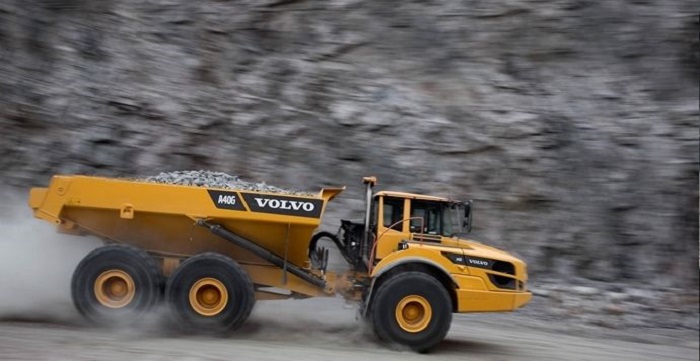 The top, spacious cab and comfortable working environment make the A35G / A40G the number one choice for operators.
The A35G / A40G has many useful features such as cruise control, downhill speed control and hill assist that help the operator control the machine. It also features ergonomic and comfortable controls and automatic functions such as OptiShift – which allows for quick and smooth changes of direction and all these features guarantee the safety that is fundamental to VOLVO.